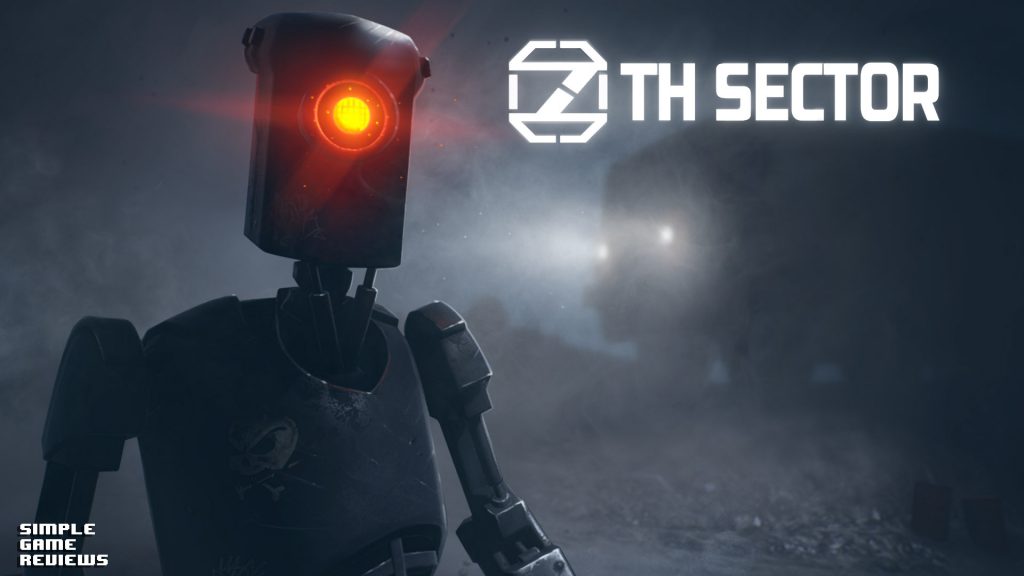 7th Sector from Publisher Sometimes You and Developer Носков Сергей A really good and challenging puzzle game.
A side scrolling dystopian cyberpunk puzzle game.

This is a visually dark game with a correspondingly dark narrative. The lighting and color palette really sell the dystopian cyberpunk future. You'll want to pay attention to what's happening in the background of the levels as that's where you'll see the majority of the narrative taking place.

The story is elegantly told without saying a single word. It unfolds organically while playing the game, scanning HDD's, and watching the background to see what is happening.

The sound track and graphics are very well done. They really capture the feel of a dystopian future. The soundtrack is never overwhelming. It subtly enhances the feeling of the environment and transitions from level to level.

You start out as a little spark of energy traversing your way around the levels using power cables strung along the floor, walls, and ceilings. You will need to jump between these to gain access to other areas in the levels. As you move through the levels you'll take over different objects from a remote control car, a robot ball that rolls around the floor, a mech with a gun, and more. Each new form will introduce new unique mechanics that will be needed to solve the different puzzles.

The puzzles are typically math, logic, and physics based. Some of the puzzles or obstacles have an element of timing or luck involved which can be a little annoying after multiple restarts.You can brute force some of the puzzles while others require a little more time and effort as a wrong answer results in death and a restart from checkpoint. We found a few of them to be harder than they should be due to the "answer key" or clues being too small and hard to see due to the lighting or issue with the controls or physics. Most of the puzzles will have different solutions when reloading which will either keep you thinking or frustrate you depending on how you feel.

One thing is for sure, the developer does not believe in holding your hand. They give only the bare minimum of instruction at the beginning of the game. The rest is up to you to learn through trial and error. As a result, some of the puzzles will take a few deaths to figure out what you need to do.

The game has 4 different endings that are determined by the extra puzzles you solve or not while playing through the levels. It has 48 different levels and can be completed in a few hours.

7th Sector is available now on Xbox One, PS4, Nintendo Switch, Windows and Steam. A digital copy of this game was provided to SimpleGameReviews for the purposes of reviewing the game.