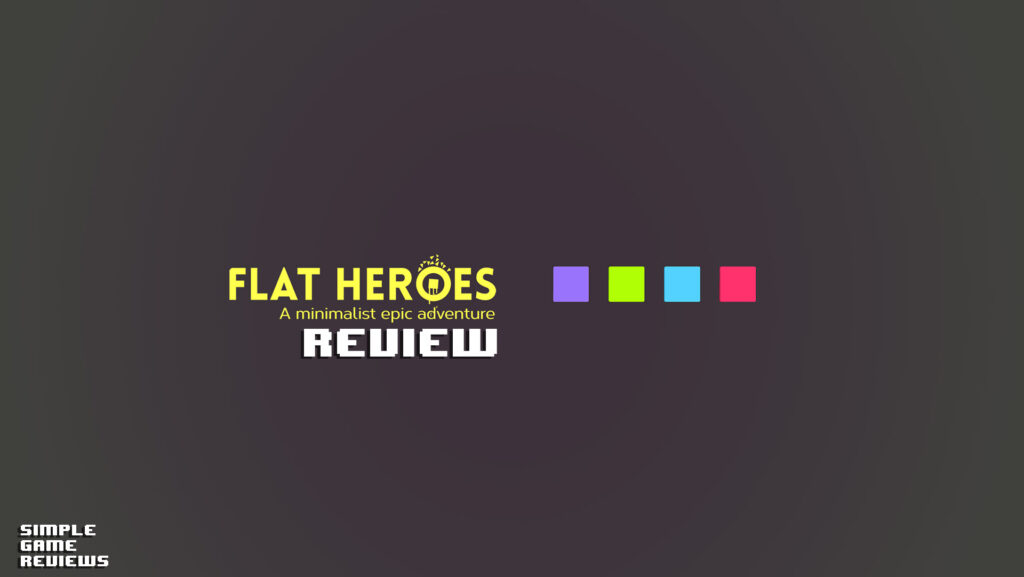 Flat Heroes from Publisher and Developer Parallel Circles Not for the faint of heart or easily frustrated. Fast paced platforming with high degree of difficulty.
Flat Heroes is a fast-paced, minimalistic, intense, action platformer. You control a square just trying to stay alive. To do that, you need to jump from platform to platform, landing and jumping off walls to avoid being killed by the enemies and traps that appear.
There are 3 modes to play: Campaign, Survival, and Versus. Campaign is divided into two parts. Normal, which is the standard mode, and Heroes, which is pretty much equivalent to Hard mode. We suggest leaving Heroes until you have completed Normal mode. Most of the levels consist of avoiding the different types of enemies/traps and staying alive.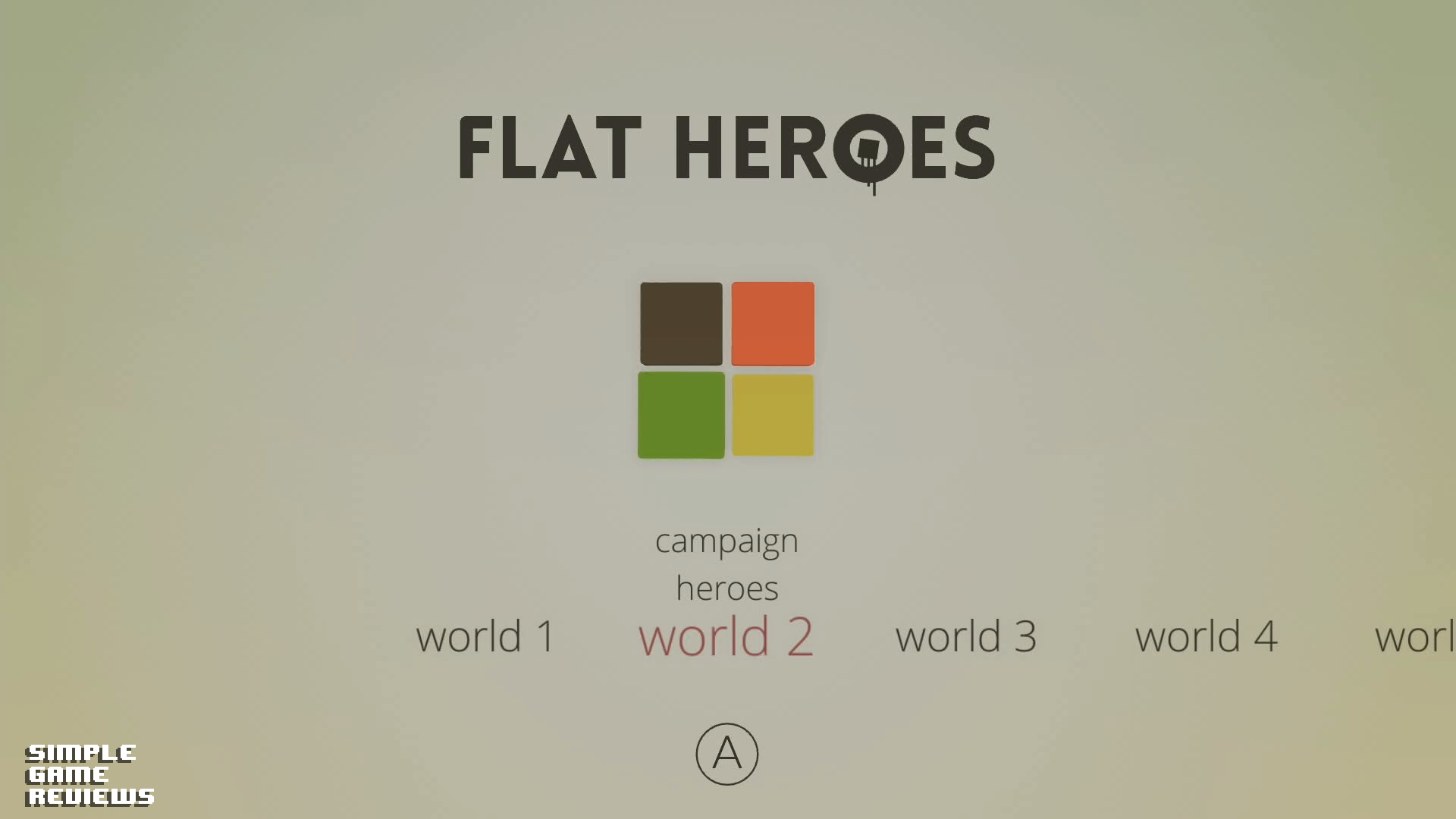 The game does provide a lot of challenges with 300 levels broken up into 20 worlds between normal and hero mode with boss battles at the end of each world (and we do mean battles). Some of the boss battles take a little bit of time (and many deaths) just trying to figure out what you need to do to beat the boss.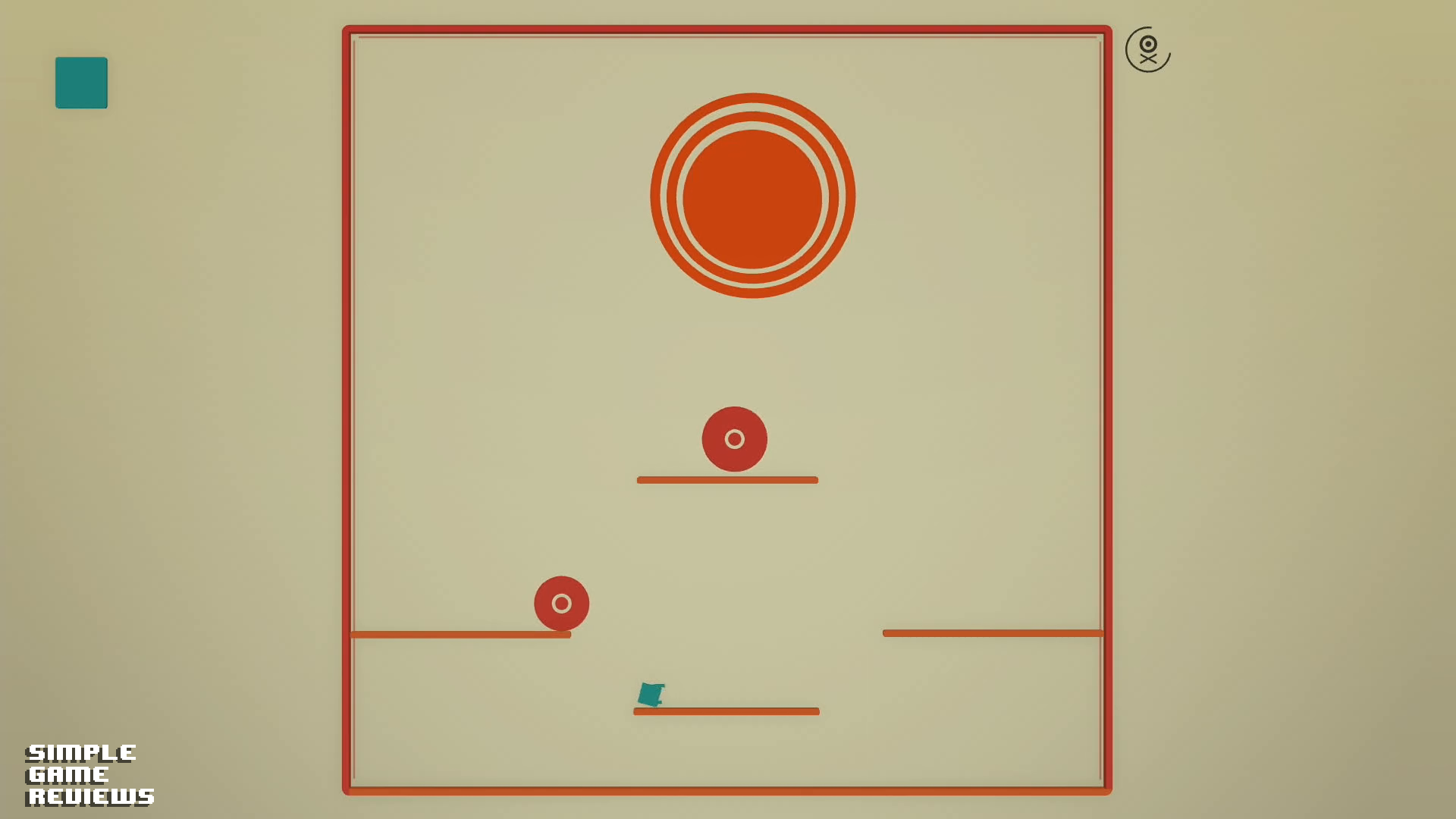 New mechanics are introduced every few worlds and new enemies/traps are introduced every few levels which keeps the gameplay interesting and keeps upping the challenge. If the levels become too challenging we suggest getting a friend to join as you only need 1 player to survive to the end in order to finish the level. Sadly, the game only offers local (couch) co-op. But, it does have drop-in and drop-out 4 player co-op which made it easier for a friend to drop in to help for a couple of levels and then drop out and we could keep going on our own. If you don't have a local co-op player who is willing to join you there is an option to skip the level but it looks like you can't skip back to back levels so be aware of that when choosing to skip or not. You are unable to skip the second to last level in the world (the level before the boss battle).
Survival mode, as you might have guessed, is a timed mode seeing how long you can stay alive. There are a bunch of modes to play but sadly most of the modes are locked behind SP, the game's point system. You "earn" SP by climbing the leaderboards. There is a daily challenge that you can play once for free. If you would like to retry it to try and get a better time it will cost you some of your SP which turns it a little into a currency system. It does have online global leaderboards which is great to see as that adds to the replayability. We did notice that the top scores are all Dev accounts which should probably be removed or not included in the leaderboards.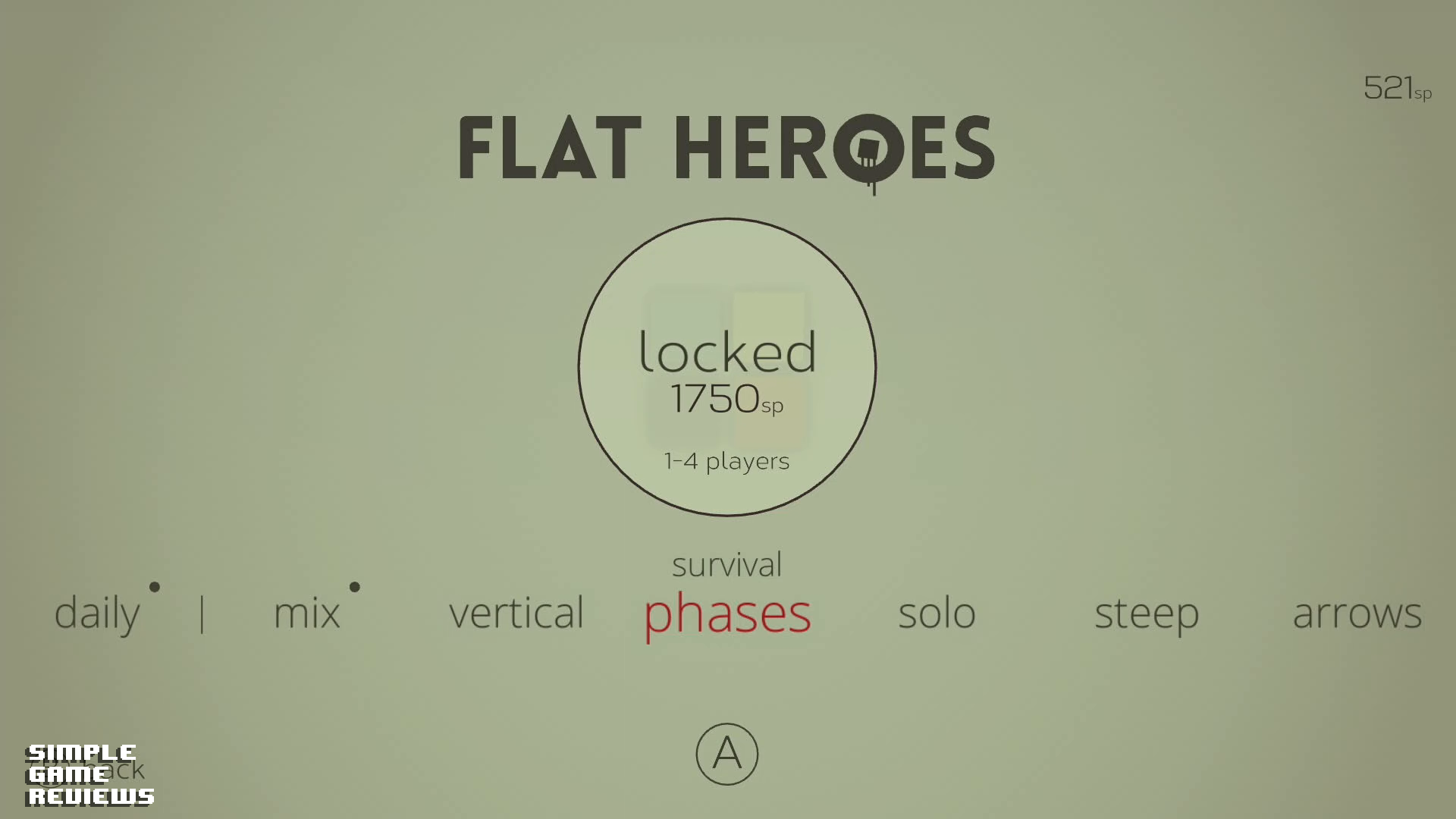 Versus mode is a battle mode. Much like Survival mode, most of the versus modes are locked but can be unlocked after playing a few games. There is couch co-op for all of the modes and the option to add AI for the versus modes. We would have loved to see different options for the AI as it is no joke; they play to win.
The game carries its minimalist theme throughout from the controls and enemies, to the art style and music. All of this adds to that pick up and play feeling where we can play it for 15-30 minutes here or there, put it down, and come back another time.
Overall we enjoyed the game in spurts, some of the levels were very challenging and a little frustrating as we didn't know what we were supposed to do during the boss battles. It is satisfying finally completing a level that you died a bunch on and that included the boss battles. The game does not hold your hand, you learn by dying over and over until you learn the pattern or figure out the objective. We would have loved to have been able to play more of the modes without having to grind points or battle the AI.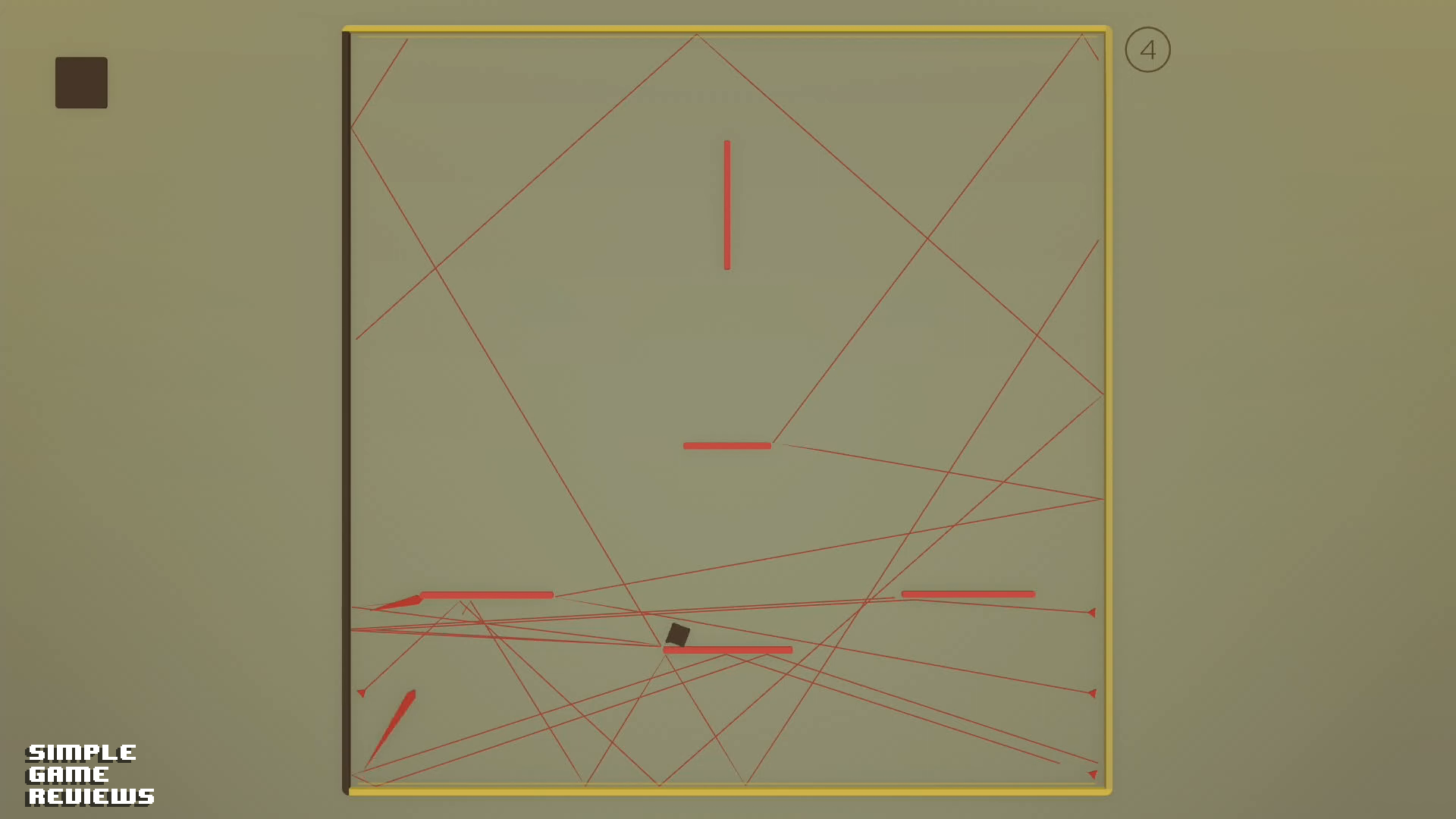 Flat Heroes is on Xbox, Playstation, Nintendo Switch, Steam, and Epic Games. A digital copy of this game was provided to SimpleGameReviews for the purposes of reviewing the game.