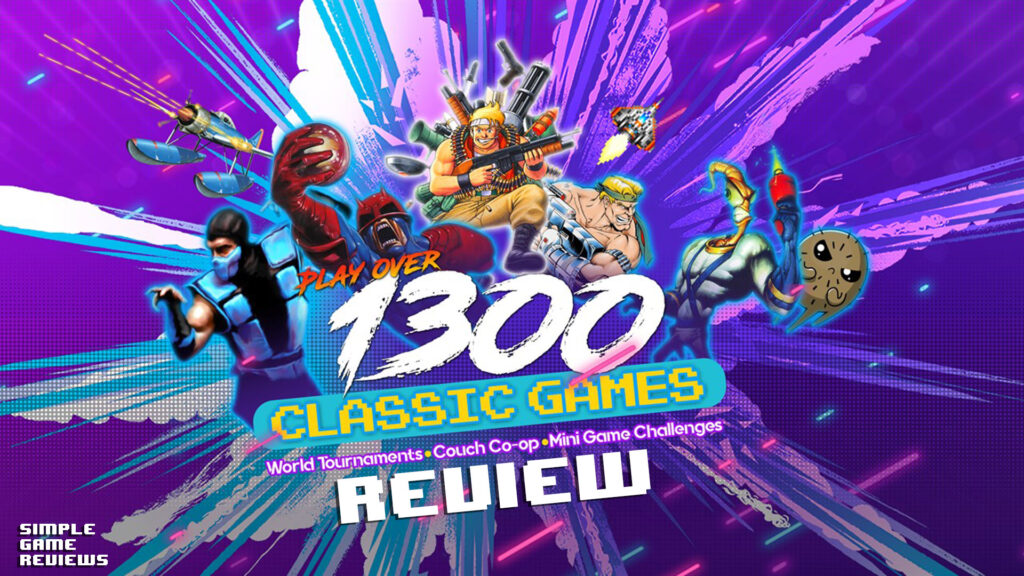 Antstream Arcade from Publisher and Developer Antstream Nostalgic retro games galore. Cloud hosted so can have some latency issues at times.
Antstream Arcade is your home for playing legal copies of Retro games with over 1300 games available to play anytime. Sounds a little too good to be true right? So, what's the catch…? Well, first off, you are buying a subscription/license from the service to play the games. There are currently two options; buying a 1 year license (that you would have to buy again if you wanted to access the games after that 1 year is up), or a lifetime license. At the time of this review the 1 year is $30 USD and the Lifetime is $80 USD on Xbox (it is also available on PC). The second catch is that all of the games are cloud only versions that are streamed to you and not installed or run locally on your system which can lead to a little lag with your controller input at times. But, at least it saves hard drive space, right?
When you first access the arcade you might be overwhelmed with the sheer amount of games. 1300 is a lot of games. If you were gaming in the 80's, 90's, and even the early 2000's you will find tons of games that will bring back memories, some good and some bad. There is a search option to help you find games to play but you need to know what you are looking for to make it helpful. We noticed a bunch of times that the same game appeared more than once since it was listed separately for different systems/consoles (ie: Skatin USA for the Spectrum and for the C64). We would have loved the option to make our own playlist. You can favorite a game by clicking on the star but you need to go into your profile to access your favorites. Having that on the main Play Now screen would have been a better choice. We would love to see this changed in an update to the arcade.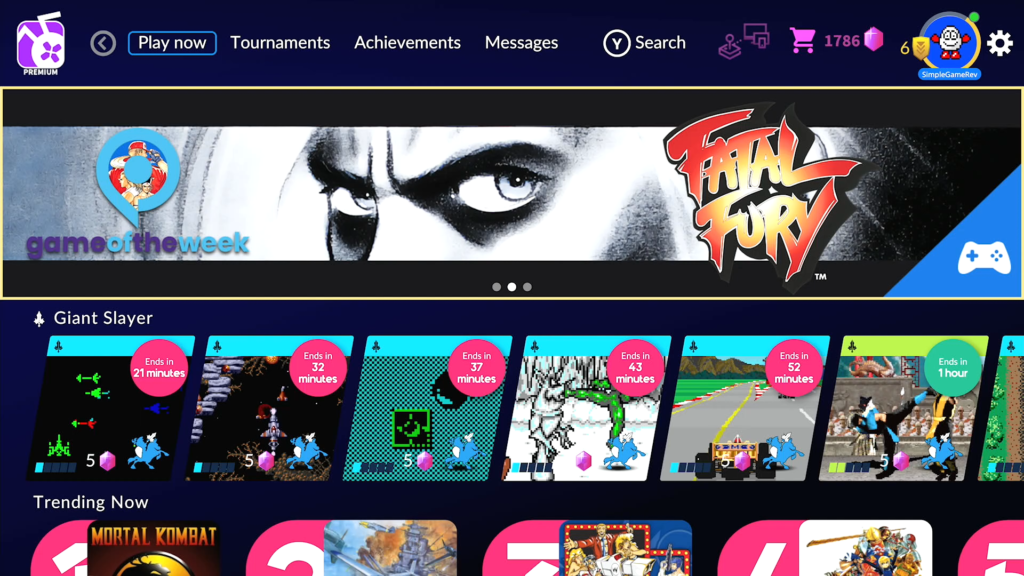 Going through the games we instantly found a few games that made us stop everything and play. The music, the sound effects, and the look just hit us with all of the nostalgic feels. Replaying these was both good and bad as it seems some games weren't as good as we remembered them being and would've been better left safely locked away in our fond memories. It also took a little bit of getting used to trying to play the old games with a modern controller as most of the games only use a few of the buttons since that's all that was available when the game first came out.
In all of the games we played we were able to make a save at any time and had 3 save slots. This was a welcome change from the original versions as a lot of the older games were known for being harder than they needed to be and not being super forgiving with checkpoints. Being able to save at any time lets you take a break from that game to play something else or just put it down for a while without losing your progression. For anyone who remembers playing early console games you know that saving on demand was not an option.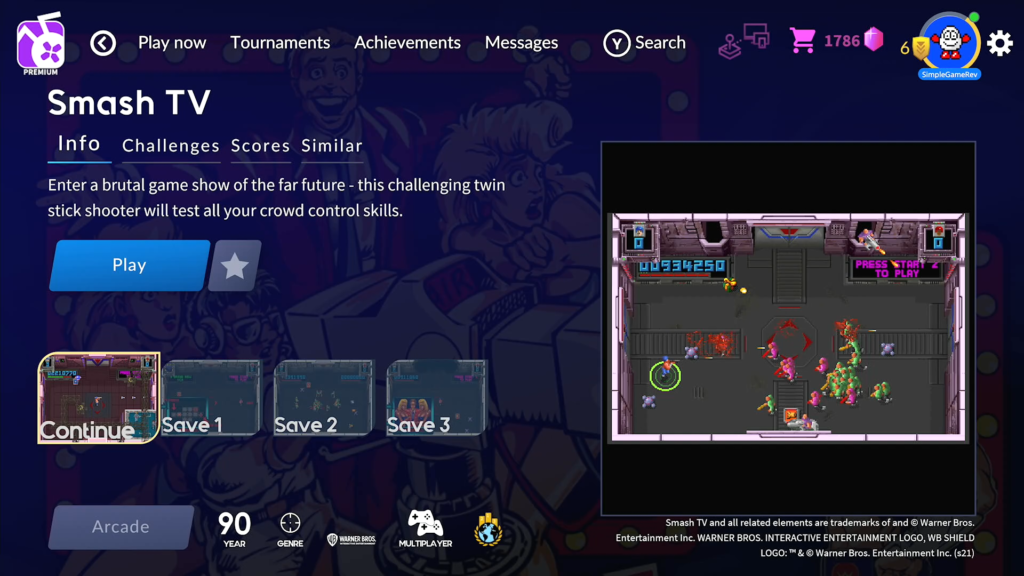 Just playing the games can be a little boring after a while which is why Antstream added Mini challenges, weekly tournaments, and community challenges. These are great additions to the original games and completing the challenges rewards you with a Bronze, Silver, or Gold Medal as well as some system currency. You even get a daily login bonus just for loading the game. You might be a little confused about the system currency since you already have access to all of the games. We were confused too at first since we couldn't find anything to buy with it. We eventually found where we could use it to unlock new challenges, join the tournaments, or create challenges against a friend or the community. This extra layer of gaming on top of the original games was really interesting.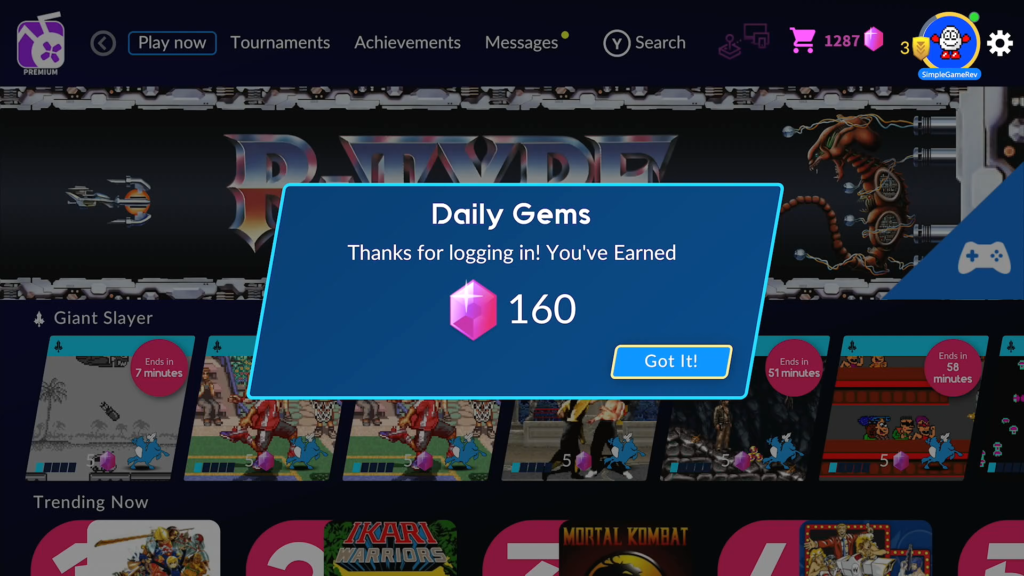 Overall, we enjoyed playing a lot of games from our childhood and discovering new old games to play. If you are an older gamer with young kids it would be fun to show them a bunch of games you played when you were growing up. For anyone who missed gaming in the 80 and 90's this is an easy way to check out the games without spending a lot of money on the retro hardware and games.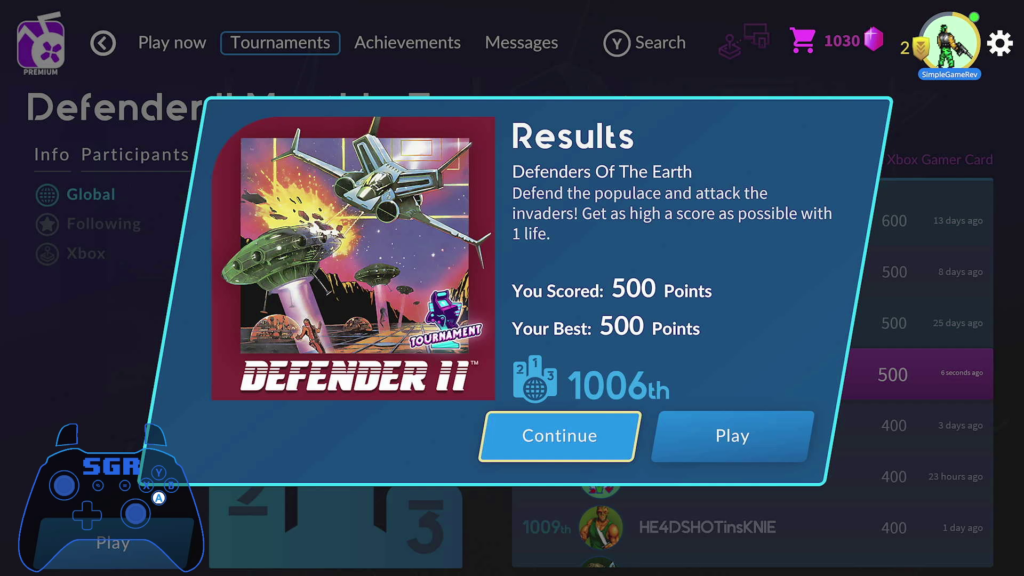 Antstream Arcade is available on Xbox and PC. A digital copy of this game was provided to SimpleGameReviews for the purposes of reviewing the game.