The Adventures of Elena Temple: Definitive Edition From GrimTalin

A monochromatic 8-bit retro platformer.

In typical platformer fashion, your objective is to explore and move around the level by jumping from platform to platform, collecting coins, gems, and chests, placing crystals on pedestals, and shooting jars for a chance to find hidden coins. You will also need to evade the traps (spikes, saws, and arrows that come from everywhere) and of course there are enemies to evade or kill (scorpions, snakes, and bats). There are a couple of special enemy types that cannot be killed and must simply be avoided; spiders and ghosts. The spiders have an interesting mechanic associated with them that makes them more of an obstacle than an enemy.

You can jump, shoot, and move left and right. As you might have gathered, the controls are pretty simple and they work pretty well. Your character will generally turn and jump the way you would expect her to. Your gun can only hold two bullets at a time and shoots straight ahead in whichever direction you're facing. You'll want to bear this in mind when planning your ammo pickups. You'll also need to be careful not to waste too many shots. If you find yourself out of ammo and out of pickups, fear not, you can leave the room and come back to respawn the ammo pickups. Besides enemies, you can also shoot the many vases scattered around the levels as well as a few destructible walls.

There are platforms that will move left to right or up and down once you are standing on them as well as ones that will dissolve after a second of standing on it. We ran into a few issues with the moving platforms getting in the way and stopping us from being able to access the area we wanted to access. Traveling to a different room and back again reset them and we were able to complete the objective by trying a different method or order of steps. You'll find that you often have to travel between rooms to complete puzzles because you'll need an object from one room to trigger something in the next. This is especially true for accessing blocked off areas found further in on each of the levels.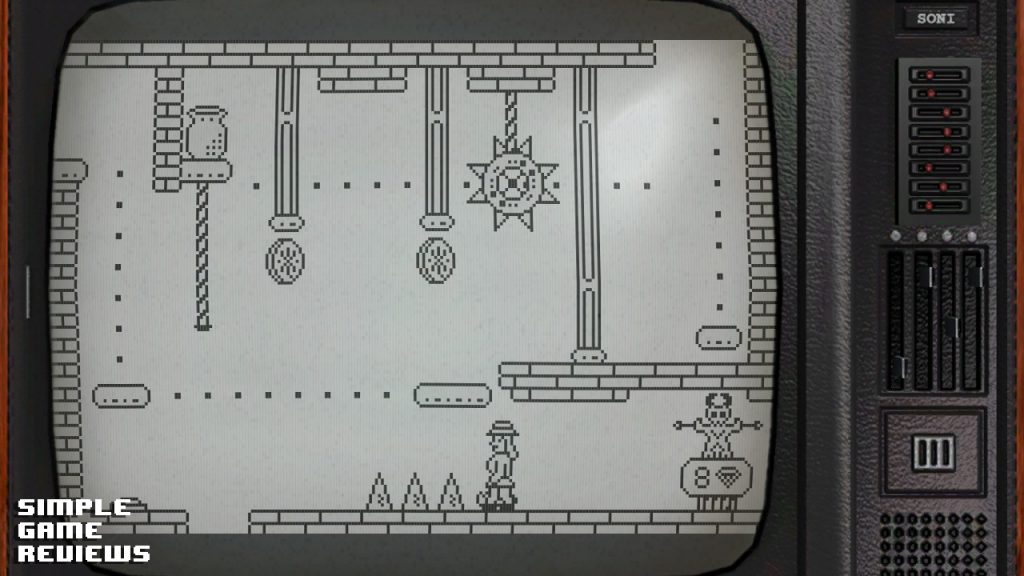 In the first 2 temples you have unlimited lives, which is a good thing because everything in the game will insta-kill you. Picking up an item and traveling to a new screen both function as a checkpoint so when you die you will respawn at the beginning of that screen or wherever the last item pickup was located. This allows for some strategy to come into play which becomes important and useful in some of the later rooms.

The 3rd temple is different. There are fire pits around the map that serve as checkpoints when you reach them. You also have semi-limited lives. When you die, initially you will respawn the same way you did in the earlier temples. But when you run out of hearts, you'll be sent back to the last fire pit you reached. These fire pits that serve as checkpoints also fully refill your lives. There are also items you can pick up to increase your total number of lives. Some of these can refill your lives when picked up.

The map can be accessed by pressing the "+" on your Nintendo Switch. It is your friend and can be accessed at any time. You'll find it very helpful for tracking where you are in relation to your objective. It is a very simplified map that really only shows the outlines of the rooms and where the doors are.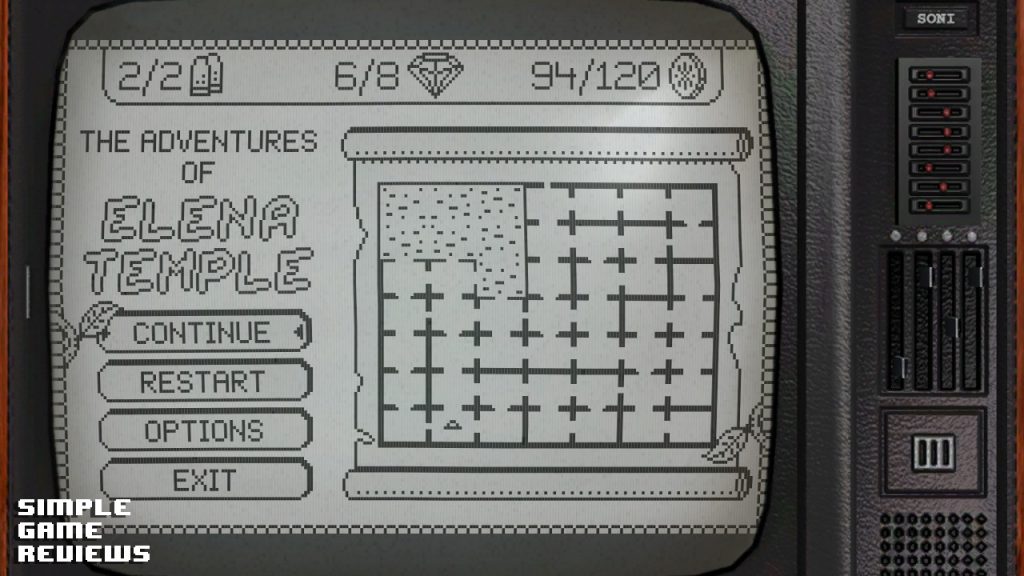 The chiptunes soundtrack and sound effects fit the retro feel perfectly and go nicely with the artstyle. They chose to do something interesting here with the visuals for the game as you're playing the game on a system within your system. In game you can use the bumpers at any time to cycle through playing the game on a TV, a Computer Monitor, or an OG Gameboy among other options. Each game system has its own color scheme and backdrop of a different room. You can choose one based on which you prefer. You can use the triggers to zoom in or out depending on how much of the backdrop you want to see or how much of the in game screen you want filling your screen. So you're playing on your real world gaming system and then on the virtual world gaming system inside it. It's truly emulating the time period the retro graphics came from.

There are 3 different temples to play from and each one has its own gimmick. The first Temple "Chalice of the Gods" is relatively simple and a good beginners introduction to the game.

The second temple "The Golden Spider" builds on what you learned in the first temple. It is more challenging and becomes frustrating at times as you have to first locate orbs that need to be placed on a pedestal. If you die before placing the orb on the pedestal you'll lose the orb and have to go back, sometimes several rooms away, to pick it up again. It also has platforms that move when you jump making you think before you jump to ensure you land on the platforms.

The third level "The Orb of Life" has an interesting twist with checkpoints discussed above and portals that allow you to teleport to other locations or rooms. We liked the additional puzzle elements introduced with the portals and checkpoints.

You are able to get different unlockables/modifiers like Double Jumps, Infinite Ammo, Rhino Armor, Campfires, and Limited Lives that can be toggled on or off at the beginning of the level and change the gameplay by making it easier or harder depending on which you have toggled on. Most of these will unlock by completing the temples. However, the Rhino Armor (which is SUPER handy and makes you unkillable) can only be obtained by taking a path that is outside the normal map.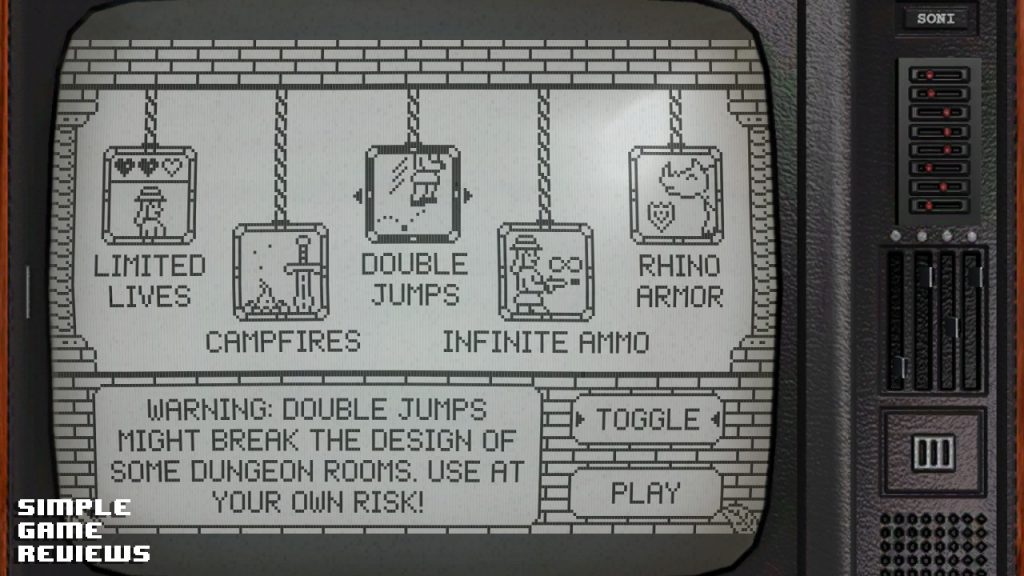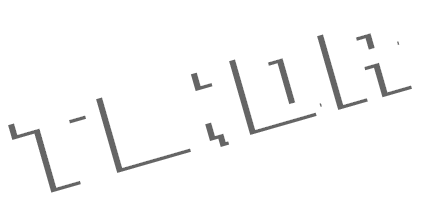 A fun, classic platformer with a variety of obstacles and mechanics. A retro classic worth playing for a well done slice of nostalgia.
The Adventures of Elena Temple: Definitive Edition is available on Xbox One, Nintendo Switch, Steam and Itch.io. A digital copy of this game was provided to SimpleGameReviews for the purposes of reviewing the game.