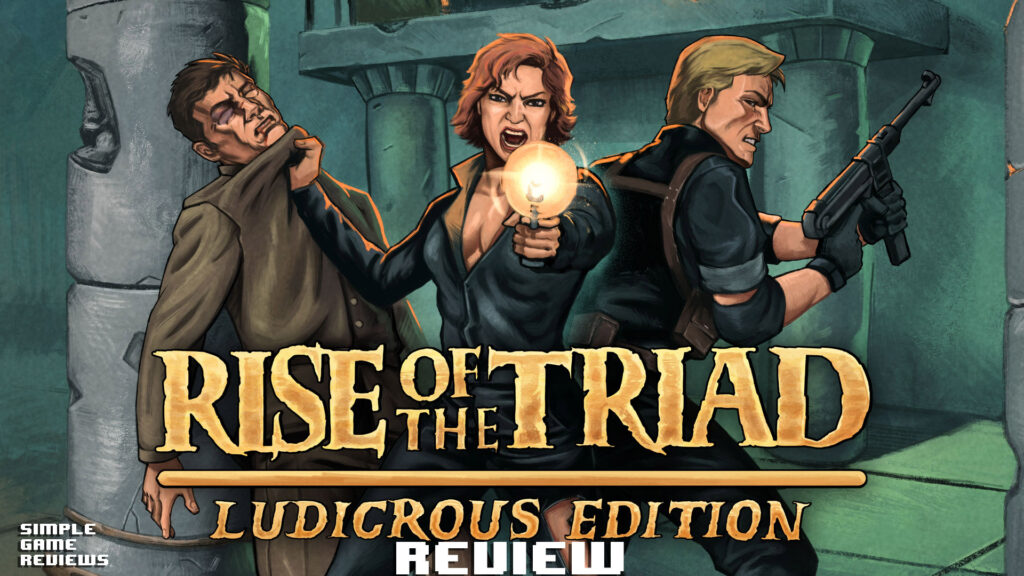 Rise of the Triad: Ludicrous Edition from Publisher and Developer New Blood Interactive, Nightdive Studios, Apogee Entertainment A remake of a cult classic 90's first person run-and-gun shooter. Adrenaline runs high with crazy fast movement speed and occasional frustrations from not being able to find the exit for the level. Recommend giving it a try and blasting some enemies with your super bark of destruction or Excali-bat today!
Rise of the Triad: Ludicrous Edition is the updated remaster of the cult classic 1995 game Rise of the Triad. It's a retro First Person Shooter that actually lets you pick from one of the five Members of the High-Risk United Nations Task-Force (codenamed H.U.N.T.). Each of the characters has different stats in movement speed, health (or hit points), and accuracy.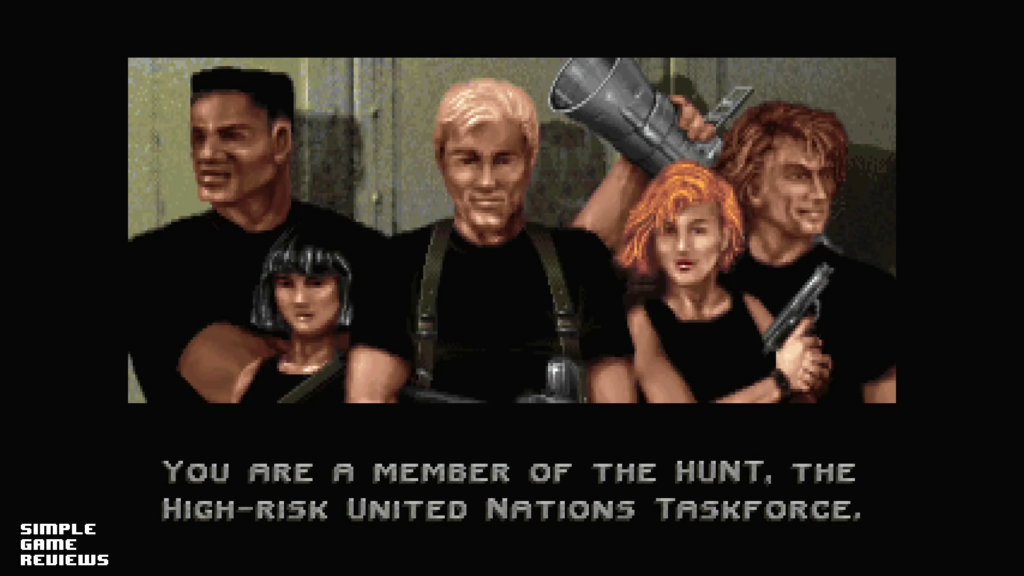 As expected it plays like a 90's FPS run-and-gun which is both a good thing and a bad thing at the same time. If you didn't grow up playing these kinds of games you will get frustrated as there are no tutorials and there are hidden entrances all over the place. You end up getting stuck and have to just start spamming the A button against the walls hoping to find one of the hidden doors and open a path. Some of the levels feel like a maze where you keep going back and forth trying to figure out what you missed to find the exit. There is a map that is a little bit of help but there's no mini map so you need to open the menu and check it all of the time or you risk having to run back and forth for something you missed. The story is about what you'd expect from a 90's FPS game. There are bad guys you need to stop, that's pretty much as deep as it gets.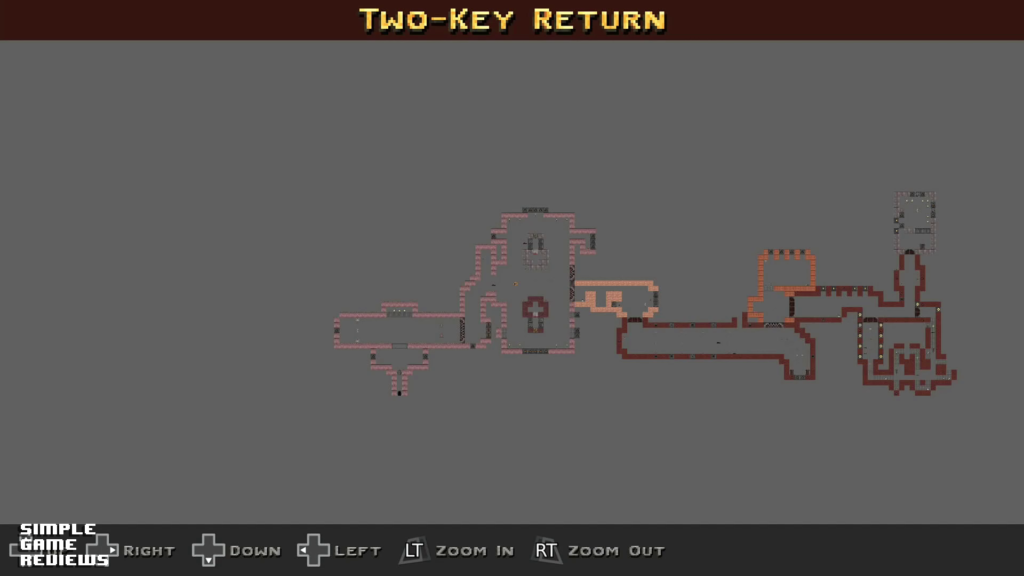 As someone who didn't play the original Rise of the Triad I was surprised by the crazy powers you get in this game, like being able to fly for a small amount of time, turning into a dog with a super bark, having a magic baseball bat (Excali-bat), becoming a god, and making people explode. The powers added some diversity to the game play and let you experiment with different play styles. Just like most good FPS run-and-guns, it's all about the weapons. Along with the normal standard weapons like pistols and machine guns, they have some other interesting weapons with several of them firing different types of rockets.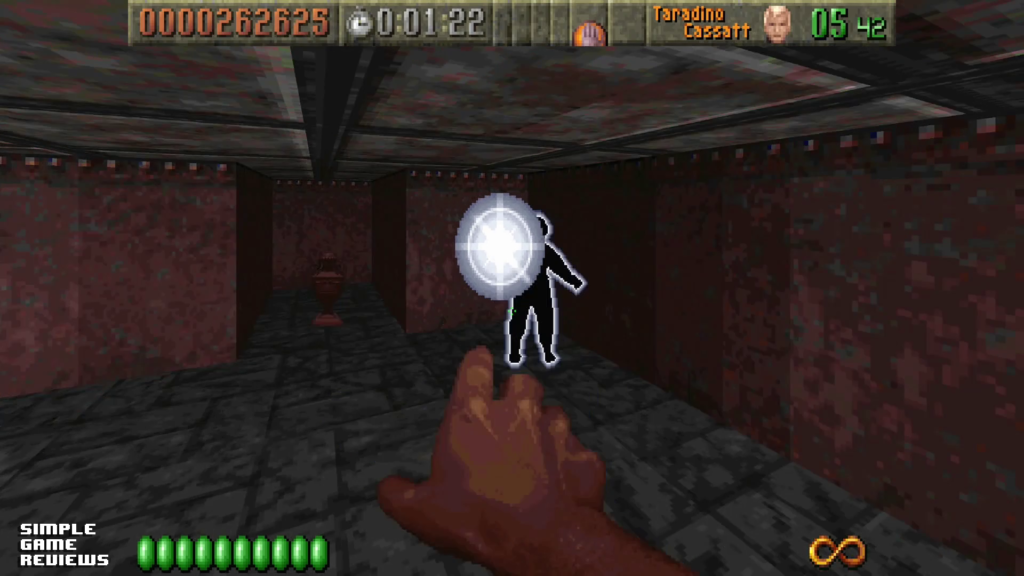 Since it is a remake, we wish they would have added some quality of life improvements, like autosave. You read that right. It's 2023 and there is no autosave, only manual saves, which is easy to forget to do nowadays as that has become a standard function in games for quite a while now. It's frustrating when you forget about that and end up losing hours of gameplay. This happened to us as we stopped playing for a bit and when we reloaded, we realized that our last save was from hours ago. Another thing we would have loved to see is the option to change the controller sensitivity. It felt like it was set way too high which made some of the platforming parts much harder than they needed to be.
There are 4 different campaigns to play, with a total of 109 levels, giving you hours of gameplay. Just make sure you remember to save often (or at the very least, save before you stop playing). There is also the option to use the game's original cheat codes if you remember them or you can look them up online. The game gets bonus points for letting you unlock achievements while using cheat codes. Unfortunately, the console remake did not include the multiplayer game type from the original game. But we hear the PC version does include this game type. Would love to see this come to consoles in a future title update.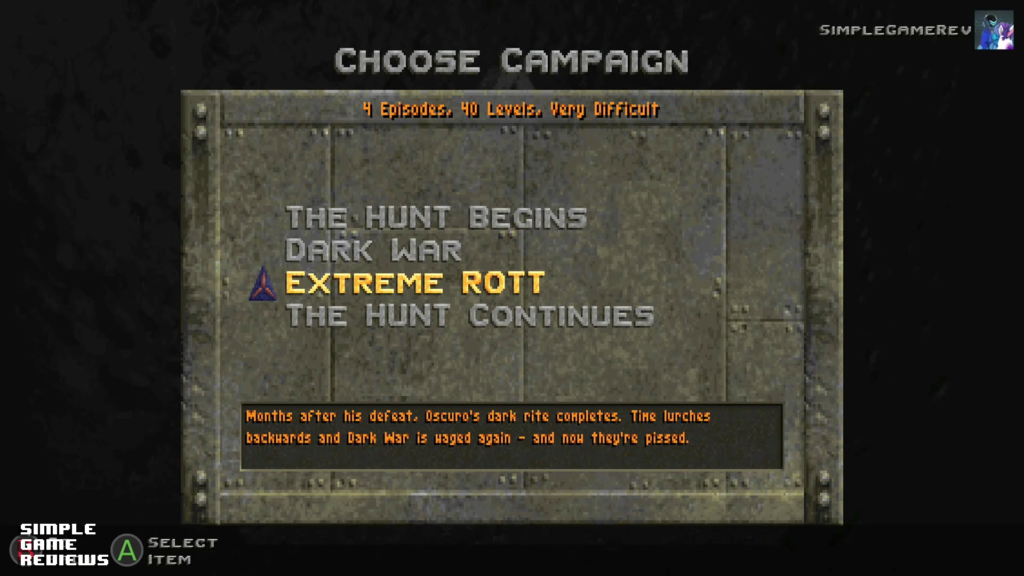 Overall, it did hit that 90's FPS nostalgia nailing the ever so classic look and feel of those games. The controller sensitivity was a challenge at times and made us feel like our character was speed skating on ice, but the option to play as different characters was a really cool option and we ended up playing as the character with the slowest movement speed to help offset some of the issues we were having with the controller sensitivity.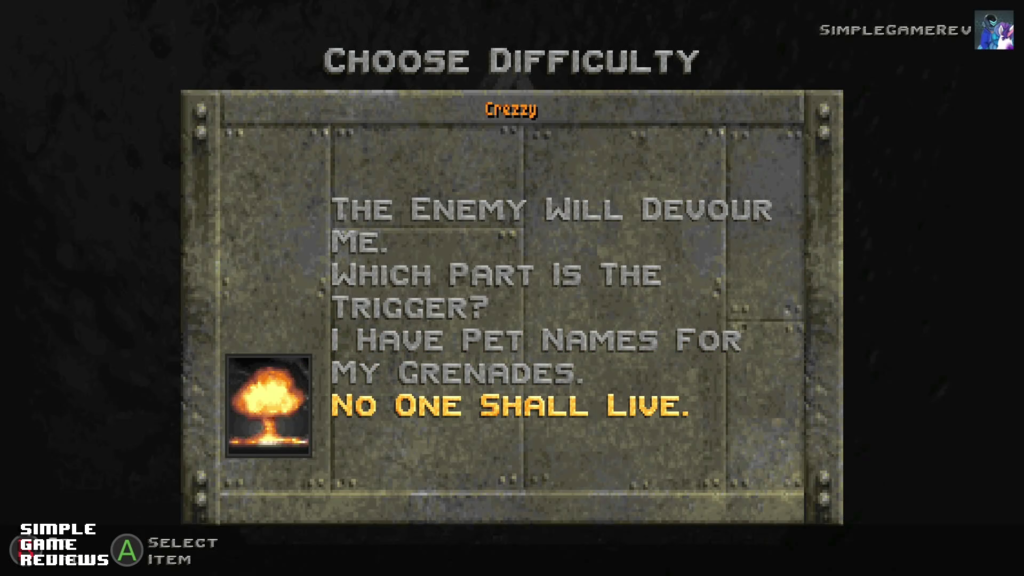 Rise of the Triad: Ludicrous Edition is available on Xbox, Playstation, Nintendo Switch, Steam and Windows. A digital copy of this game was provided to SimpleGameReviews for the purposes of reviewing the game.