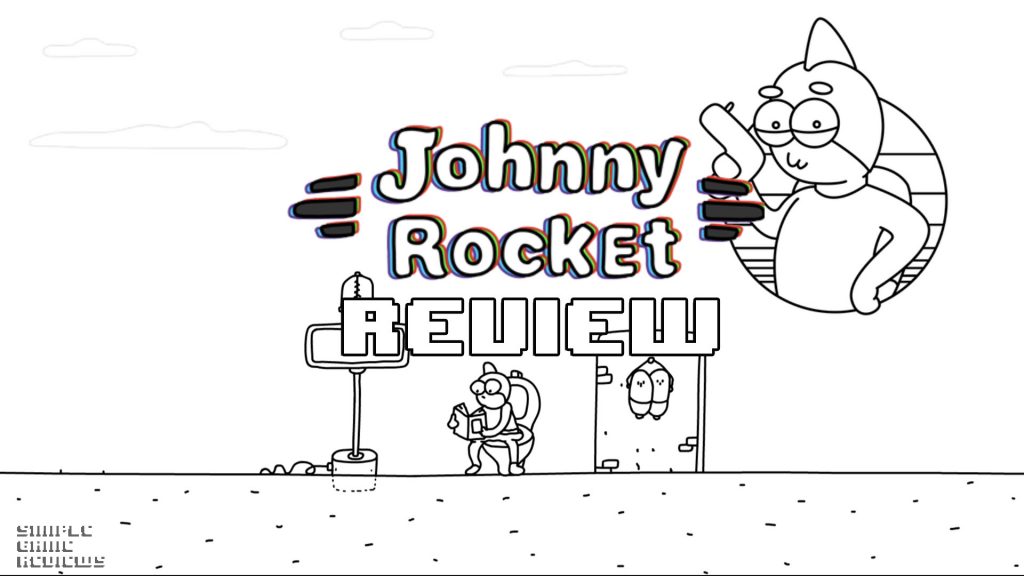 Johnny Rocket from Publisher Restless Corp and Developer HEDE Decent 2D platformer. Minor issues with hit detection. Great hand drawn art style. Very short completion.
Side Scroller Shooter Platformer
You play as Johnny Rocket, who has been tasked with defeating the "Evil Forces" aka Nazi's. There are a total of 3 levels that you will make your way through. Each of the levels ends with a boss fight. The boss fights can be challenging at first as each of the bosses have a special attack that can kill you in a few seconds. Once you are able to figure out their attack patterns you can easily avoid their attacks.
New enemy types are introduced pretty often. There are soldiers wielding pistols, machine guns, and heavy machine guns on a turret, as well as attack animals, aircraft, and even UFOs. The new enemies add a little more challenge to the levels as they each have their own attacks you will need to counter or avoid.
Most of the levels are pretty standard; kill the enemies, avoid the traps, and get to the other side. There is a small section in the second level where Johnny jumps into a plane and you get to show off your 2D-aerobatics skills. This was great to see as it was a new mechanic being added to the game but it was way too short clocking in at only about 2 minutes of game play. We would have loved more time in the plane or other vehicles.
The game leans into toilet humor as each level starts and ends with your character on a toilet. Your health is measured in toilet paper rolls and picking up a roll will refill your health.
The game does have some difficulty spikes. Enemies are able to see and shoot you as soon as they appear on screen. Most of them have machine guns and will damage you several times before you are able to shoot them. Hit detection could be better as we ran into a few issues where Johnny would get hit before seeing the shot or enemies taking more hits to kill than they normally would. You will die often due to these issues. Luckily each level has several checkpoints and they are spaced out pretty often. This helps with the frustration of dying as you will only need to replay a small amount of the level.
There are 2 difficulty levels to choose from, Normal or Hardcore. Hardcore is no joke as it is a 1 hit kill. Add that with the other issues and hardcore feels unplayable at times.
The artstyle is a 2D comic, hand drawn, black and white and is by far the best part of the game. It is very animated in a cartoony style. They also added a fun little "character idle" animation that gave us a chuckle.
The game is rather short and can be completed in under an hour depending on player platforming skill. Overall it's a decent platformer with an interesting hand drawn art style but really short.
Johnny Rocket is available on Xbox, Nintendo Switch and Steam. A digital copy of this game was provided to SimpleGameReviews for the purposes of reviewing the game.