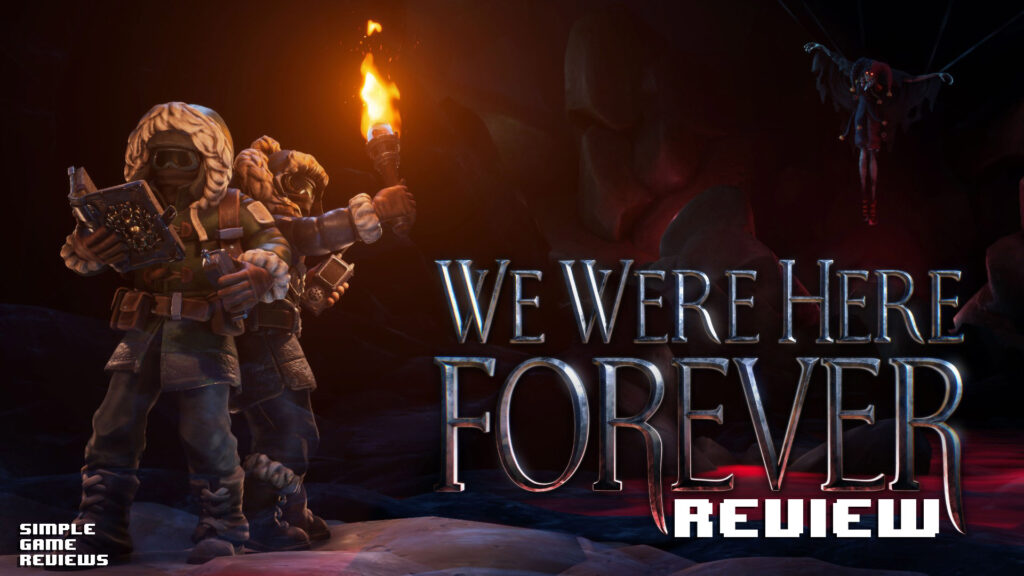 We Were Here Forever from Publisher and Developer Total Mayhem Games Possibly the hardest co-op puzzle game we've ever played. Creepy AF Jester included.
We Were Here Forever is a cooperative first-person puzzle solving adventure and is the 4th game in the We Were Here Series. When we say cooperative we mean it as there is no single player option. It is a co-op only game like the previous games in the series. You don't need to have played the previous games before playing this one but there are some easter eggs referencing the previous games that you'll spot if you've played them.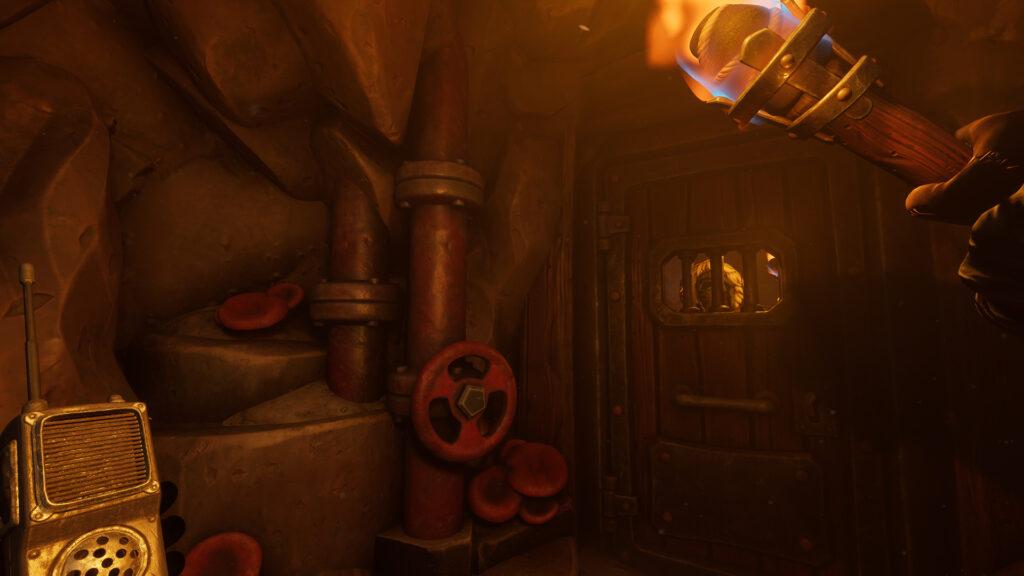 You and your partner must work together to escape the realm of Castle Rock. To escape you will need to explore several locations in the frozen realm and find the clues needed to solve the puzzles blocking your exit. It sounds pretty simple working with a partner solving puzzles, doesn't it? But, wait! What if each of the players takes a different route seeing only what is in their area and the clues you need for your puzzle are in your partner's area and vice versa? And what if sometimes those clues are auditory and only one of you can hear them? Not quite so simple anymore. Needless to say, a good headset for each of the partners, a healthy dose of patience, and good communication skills are mandatory if you want to be successful in this game.
The puzzles start out pretty easy, giving each of the partners the clues to each other's puzzle. After solving a few of the simpler puzzles the game throws you into the deep end for some complicated ones which can be stressful as you will need to be working with your partner and communicating all of the time. This can be difficult if your partner does not share information and communicate effectively. Some of the puzzles were pretty straight forward for what you need to do to solve it, while others were not so much and kept us stumbling around trying everything we could just hoping to get lucky and happen upon something that worked. To say that the game does not hold your hand at all is an understatement. At times it feels like your hand gets slapped away.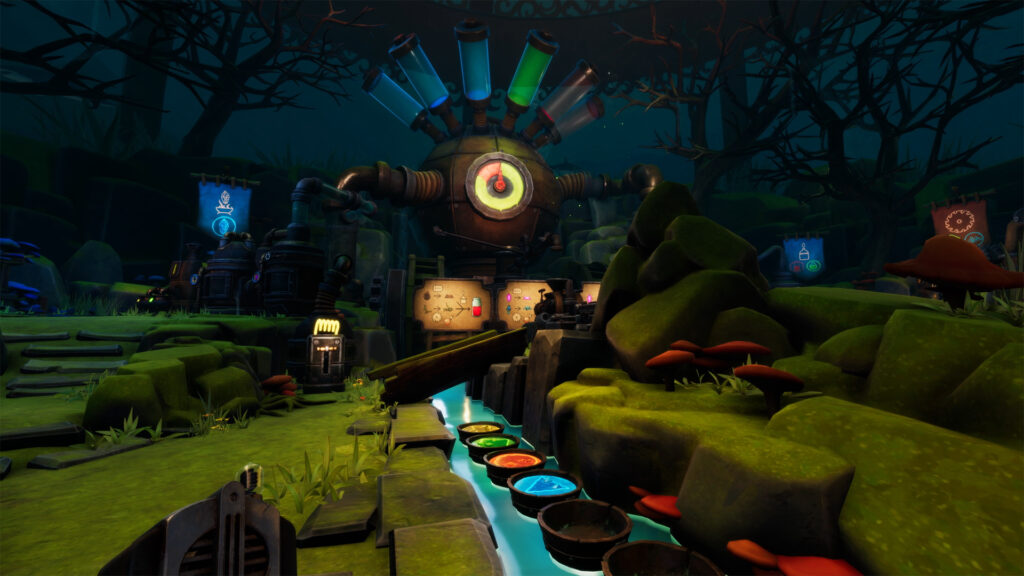 This brings us to the game's hint system that is not helpful at all as the hints are very general and more about the area that you are in and general gameplay tips instead of about the puzzle you are trying to solve and might be stuck on. We stopped even trying them after a few levels because they were useless. We would have loved to see the hints be more specific to the puzzle or current objective.
With communication being so key to just playing the game we found ourselves getting a little frustrated at each other. We realised that part of that was due to a lack of communication between us as partners while others had to do with the puzzles straight up not giving enough information or not giving clear enough information to solve them.
In a few of the later puzzles you needed to explain to your partner what you are seeing and hearing as well. This added to the challenge and frustration of the puzzle solving as trying to explain what a sound effect sounds like is not easy. Since some of the puzzles are timed you will need to clearly agree on the language you'll be using to describe objects and positions/orientation/direction to let you communicate the information faster.
Overall we did enjoy the game but really wish the hints would have been helpful and that the direction/clues would've been a little clearer in some parts.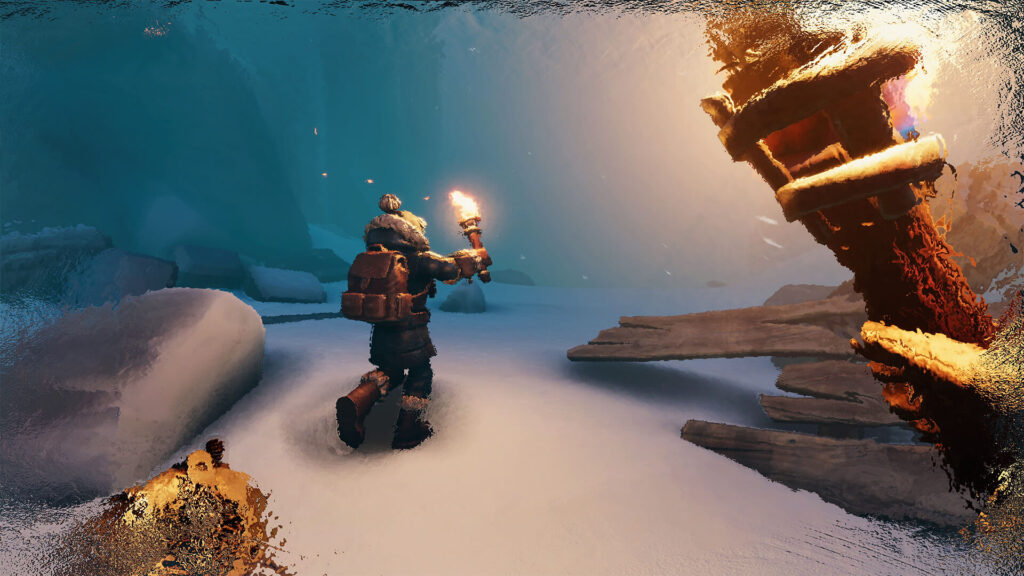 We Were Here Forever is available on Xbox, Playstation, Epic Game Store, and Steam. A digital copy of this game was provided to SimpleGameReviews for the purposes of reviewing the game.