Jumanji: The Video Game from Funsolve LTD
A 3rd person shooter movie tie in game

The game is either too late for the 2017 version of the movie or too early for the sequel in 2019.

The background graphics are decent but the character models need work. They are based on the 4 Jumanji characters first seen in the 2017 movie played by Kevin Hart, Dwayne Johnson, Karen Gillan, and Jack Black. The character models are recognizable approximations despite being rather low res. They do offer some minor "customization" options for your character in the form of different colored skins for the characters and weapons.

The background audio is good but the voice over does not fit the characters. Since they made the game characters look like the movie characters they should have at least tried to make them sound like them as well. The only one that is remotely close to sounding similar is Professor Shelly Oberon (Jack Black's character). Their dialog is bad and repetitive since each character only has 4-5 lines that they repeat regularly.
The controls are simple but do the job intended. You can shoot your weapon, toss grenades, run, hide behind or hop over cover, and use a melee attack.

Each of the characters has a Special Power/Ability that makes the rather simple combat even easier. Dr. Smoulder Bravestone (Dwayne "The Rock" Johnson) does a Power Smash aoe attack, Ruby Roundhouse (Karen Gillan) stuns the enemies using a boombox, Franklin Finbar (Kevin Hart) summons a monkey that attacks the enemies, and Professor Shelly Oberon (Jack Black) emits a healing aura that heals himself and allies that are within its radius.

One interesting game mechanic comes in the form of a mysterious jewel. When your team spawns in one of you will have a jewel. This jewel is used to power an obelisk which is required to advance further in the level. More on that in a moment. The character holding the jewel will deal more damage but if you hold it for too long it will cause damage and automatically move to another character. It can be handed to other characters before this happens to avoid taking the extra damage. You'll know you're getting close to the end of your time as the jewel changes colors.

There are 4 different levels and 3 difficulties to choose from. Sadly the online community is already dead. It took hours to find another person to play with online. You can play by yourself with AI teammates or you can play solo in the online variant and hope someone else stumbles upon your lobby.

It does have a local co-op option but for unknown reasons it splits the screen vertically instead of horizontally. This makes no sense as you can't jump, let alone climb, and there are no aerial attacks to be wary of. There are collectibles scattered around and some of them are placed in higher locations but that doesn't seem like enough justification for such an odd choice in screen splitting.

There are only a few different types of enemies that you will see repeatedly on each of the levels. You will either find ranged enemies who shoot or throw grenades, and another type that will run up and melee attack you. There are also two different types of "heavy" enemies. One with a sledgehammer that deals a lot of damage if he can get to you, and the other has a minigun for ranged combat.

While replaying the levels over and over again we noticed that the 4 Jumanji game pieces in each of the areas will appear in different locations in the other areas which makes each of your playthroughs a "little" different.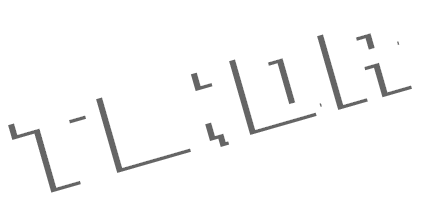 Poorly timed for a movie tie in. Disappointing and confusing choices in many areas. Dead online and inconvenient local co-op.
Jumanji: The Video Game is available on Xbox One, PS4, Nintendo Switch and Windows.