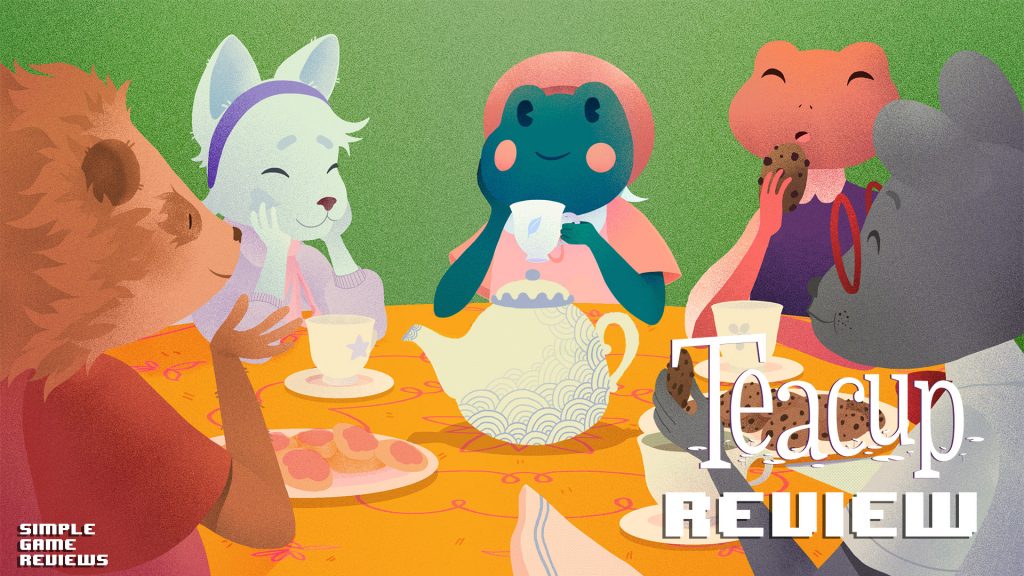 Teacup from Publisher Whitethorn Digital LLC and Developer Smarto Club Short but enjoyable side-scrolling adventure game. Geared toward a younger audience but relaxing even for older players.
Teacup is a side-scrolling adventure game that follows a shy young frog named Teacup as she tries to locate the ingredients needed so she can throw a tea party.
On your adventure you will meet and engage with the other towns folk, some nice and friendly while others not so much, all of whom are some form of animal. A few of the towns folk will give you tasks to complete. Finishing them will reward you with one of the ingredients you are looking for. Some of the tasks are mini games, like slide puzzles or acting in play. They are pretty easy and enjoyable. All of the mini games fit the story and the narrative of the tasks well. They are a little on the easy side depending on your skill level and it is impossible to fail the games as they can be tried over and over again. This makes the game more accessible and hopefully more enjoyable for younger or less skilled gamers. 
The game is just under 2 hours, so it can easily be completed in a single sitting but it's relaxing the whole time. The soundtrack and art style add to the relaxing gameplay. The game feels like it's geared towards younger gamers which is not a bad thing if you want to relax and enjoy some tea.  
We ran into an issue by the pond where we hit an invisible wall that stopped us from accessing the icon to travel to the next area. We were eventually able to move around and come at it a different way and travel. This was the only technical issue we encountered.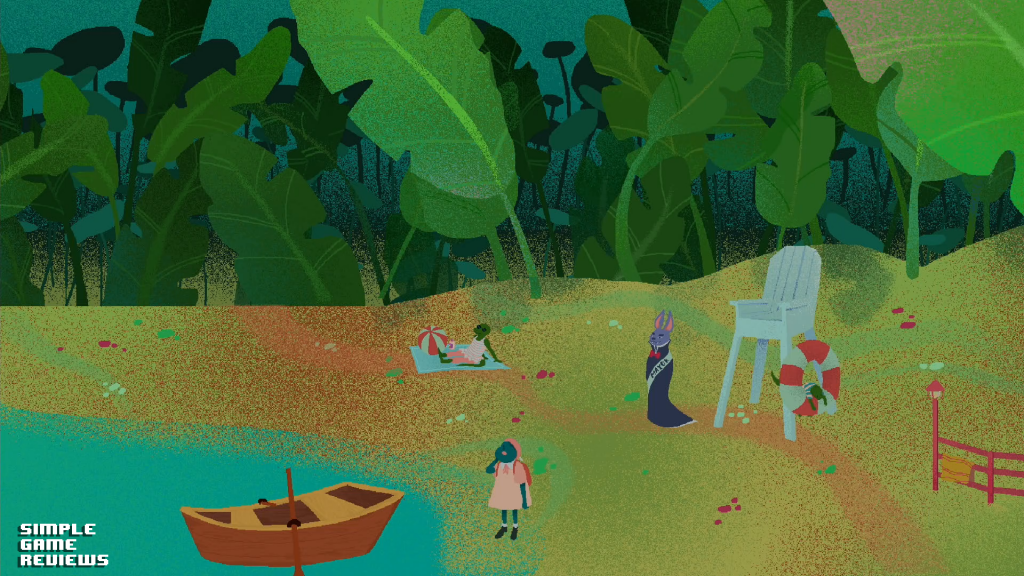 Overall the game was a relaxing experience with fun mini games.
Teacup is available on Xbox, Nintendo Swtich, Playstation and Steam. A digital copy of this game was provided to SimpleGameReviews for the purposes of reviewing the game.