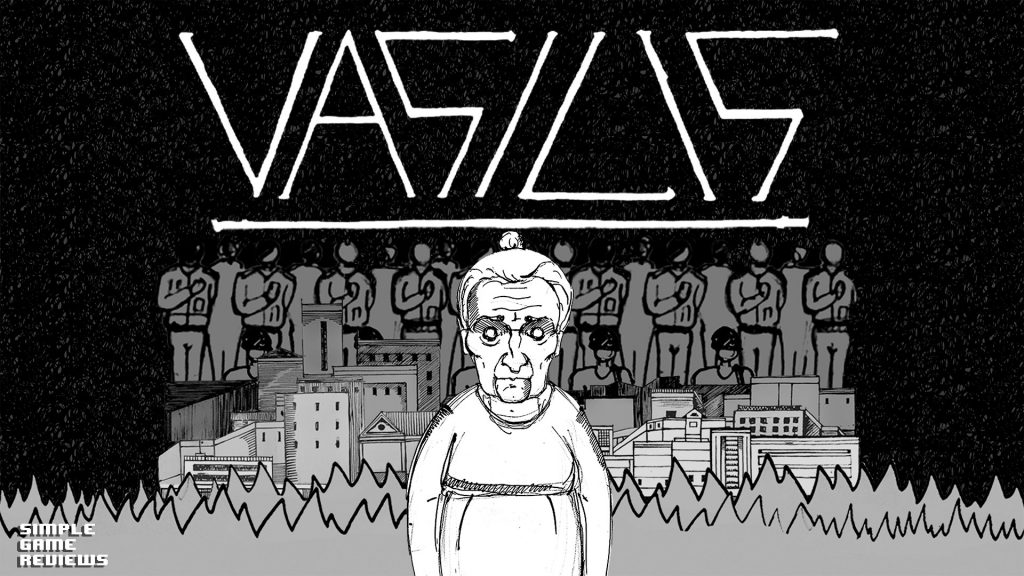 Vasilis from Publisher Sometimes You and Developer Marginal Act Kind of a weird story. If you're looking for a slow paced game this is probably right up your alley. If you're not a fan of walking simulators it may not be a good fit.
Hand drawn in black and white side scrolling adventure.
The story is based on political events in Ukraine during 2014. You play an elderly lady named Vasilis who is trying to locate her husband. While searching for him you'll have to make your way through the troubled city. There are riots happening throughout the city as it starts to burn.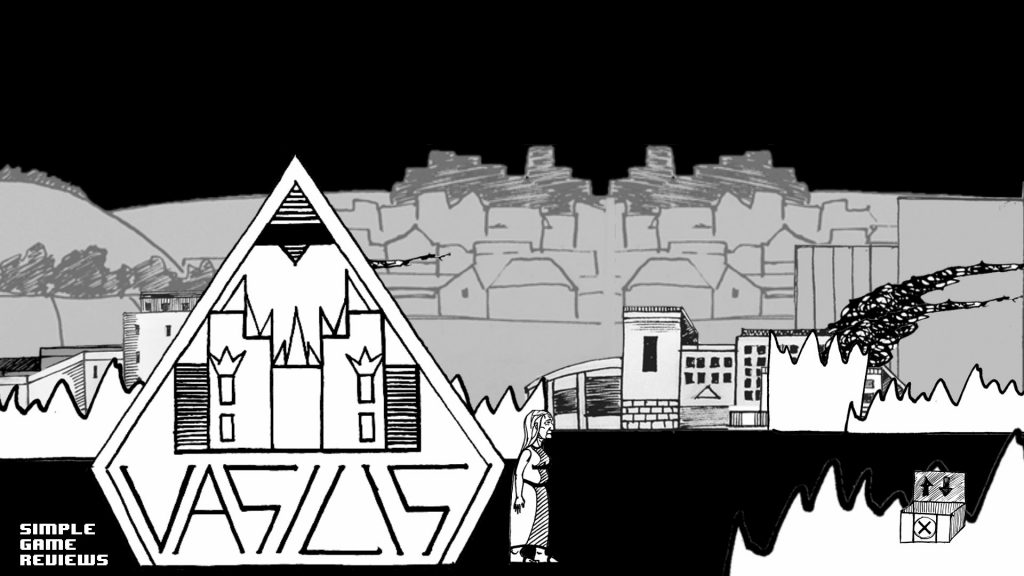 You have several locations to visit while exploring the town. The locations start to become weirder the further into the story you progress.

You'll pick up items around the town to trade with the townspeople for other items necessary to continue the story and access new areas. There were a few times during the earlier "days" where we were unsure what to trade to whom in order to progress. We traded every item we had until finally finding the right thing. This was only confusing during the earlier parts of the game as it became clearer what you needed to trade with whom during the later days.

Most of the actual game play is walking back and forth around the town locating items to trade and going from location to location. It starts to feel like a walking simulator.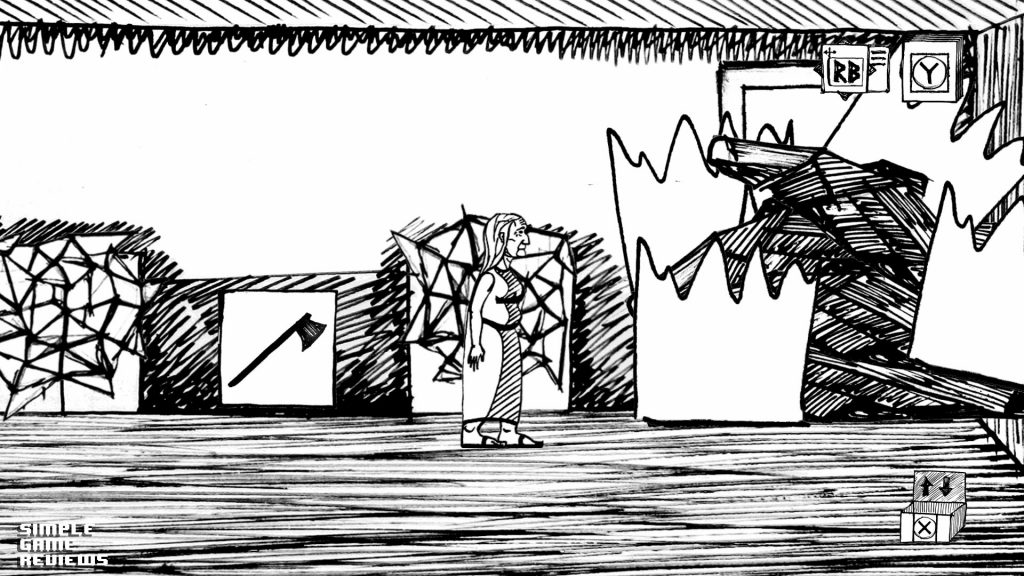 The controls are pretty simple but a little loose. We found the in game map to be pretty useless since you will be going to the same locations over and over again. You will also pick up a to-do list which will help you figure out what to do and where to go.

There were a few times we got stuck on invisible walls which became a little frustrating. Moving Vasilis around with the thumbstick seemed loose and it was very easy to drift up or down while trying to walk a straight line. We had better results using the D-pad to ensure there was no vertical drift when trying to walk horizontally across the screen.

The artstyle is hand drawn in black and white. Most of the animations are very simple with only a few frames that repeat over and over again.

The audio is very minimalistic. There's not so much a "soundtrack" as there is different background or ambient noises for different locations. There's no voice acting either. Just a "scratching" sound to represent speech while dialog boxes are on the screen.

The game is a little short and can be completed in just a few hours depending on how familiar you become with the best paths to traverse the town. After about an hour of walking back and forth you'll wish there was the option to allow Vasilis to run.

Vasilis is available on Xbox One, PS4, PSP and Nintendo Switch. A digital copy of this game was provided to SimpleGameReviews for the purposes of reviewing the game.