A Plague Tale: Innocence from Asobo Studio
A 3rd person action adventure stealth game.

You play as Amicia de Rune, a young teenager and the oldest child of a Lord, during the 14th century in France at the height of the deadly Black Plague. Her mother, Lady de Rune, is an alchemist and has spent all of her time for several years trying to treat her son Hugo. She has isolated both herself and her son from the outside world. Amica resents her younger brother and his sickness for stealing their mom away. During that time, Amicia was mostly on her own but learned some highly useful skills from her father which are all about to come in very handy.

Your objective is to avoid the Inquisition, guards, and rats, lots of rats; all while trying to find help for your brother and his condition.

While traveling around the levels you lead Hugo by the hand. While at times it does feel a little like an escort mission that feeling goes away fast and seamlessly. You are able to provide commands to Hugo for him to get items, open doors, stay put, or follow you. You also meet some other companions on the way who help you through your journey. Each of the companions have unique commands/skills from picking locks, breaking down doors, or knocking out enemies. You also learn how to craft different items from your companions.

During the story you get to watch the brother-sister relationship develop between Amicia and Hugo. As the story progresses you see them grow from being basically strangers that wouldn't recognize each other on the street to one in which they have a genuine bond. Both the writing and voice acting capture this relationship so well it feels very natural and believable.

While playing you will come across 3 different types of collectibles, Gifts, Curiosities, and Hugo's Herbarium (Flowers). I really enjoyed the unique dialog that accompanies each of the Collectibles. The herbarium collectibles allow Hugo to tell you a little about each flower and their medicinal qualities or history that he learned from their mother. The gifts help to showcase the growing relationships between Amicia and the others. And the curiosities are all narratively appropriate and allow a little deeper glimpse into the time period and setting.

While exploring the levels you travel past some interesting locations with great views. The visual styling chosen for the game is great and very well done with very nicely done environmental effects.

The audio is clean and simple and works well for setting the mood. Playing with good headphones adds a wonderful immersive feel that is very well balanced but the sound is good regardless of using a sound bar or the TV speakers. You can even specify your audio setup in the options for the best possible experience. I really appreciated the realism incorporated through the sound of Amicia's breathing as you traverse the levels. The tension and fear you can hear in her not only serves as an indicator of guards being nearby but also adds a beautiful emotional element that makes it feel so much more real.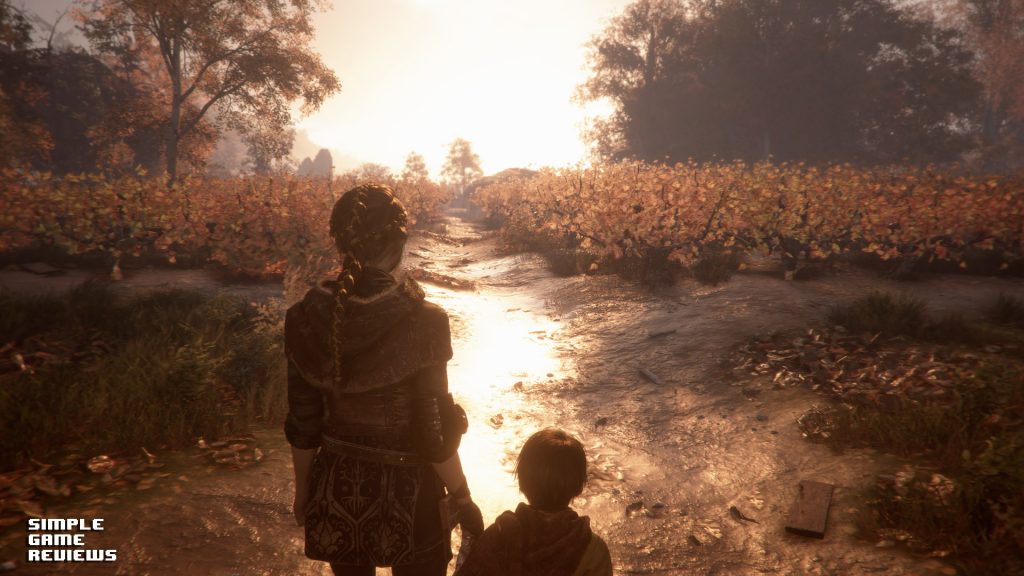 The game play mechanics are solid. You can choose your play style and either tackle things purely stealth or take out some of the opposition using your sling. However, since your combat abilities are limited to what you can do with a sling, a somewhat stealthy approach will get you farther as open conflict often ends in a swift death.

The checkpoint system is very forgiving with frequent saves. This minimizes the penalty of death from failed stealth or wrong turns. They also have a lot of little quality of life finishing touches mechanically that make the combat system easier to use.

There are 4 boss fights during the game. They're each unique and will require different skills and strategies to win. Once you learn the patterns, the boss fights become more fun than difficult.
The maps are littered with resources which make it easier to craft the ammunition you'll need and lessen the penalty of bad aim. You never feel like you're having to be stingy with your resources except when keeping an eye on some of the rarer resources needed to upgrade your equipment.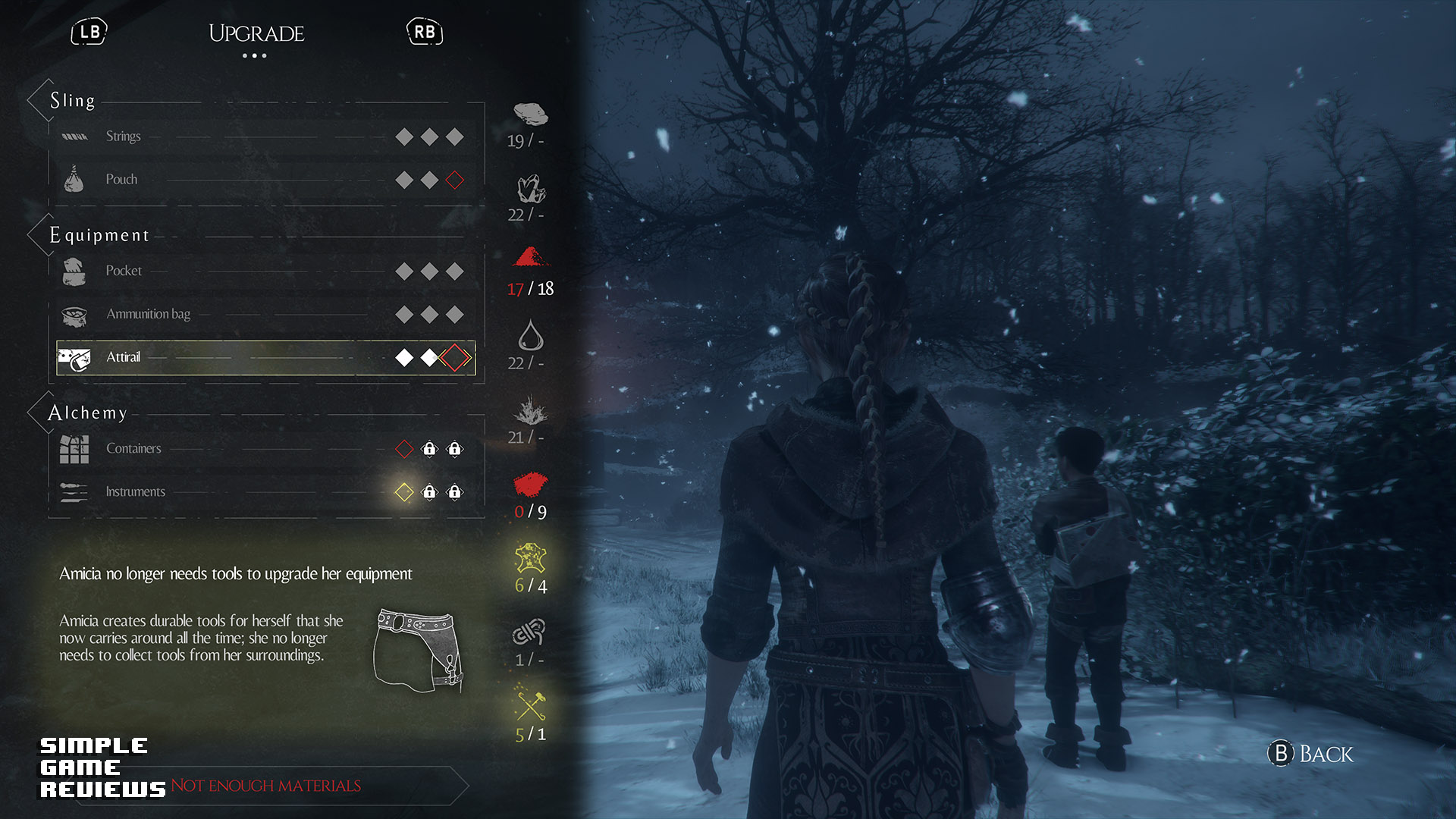 There are several stages with puzzles and obstacles that help with the pacing, add variety to the gameplay, and are fun without being too difficult. Many of them require giving commands to your companions and working together with them to complete the challenge.

In a recent update Photo Mode was added to the game which lets you pause the game and take control of the camera to capture some great looking photos. You can move the camera freely to gain a completely different vantage and really appreciate just how pretty or dark some of the scenes are.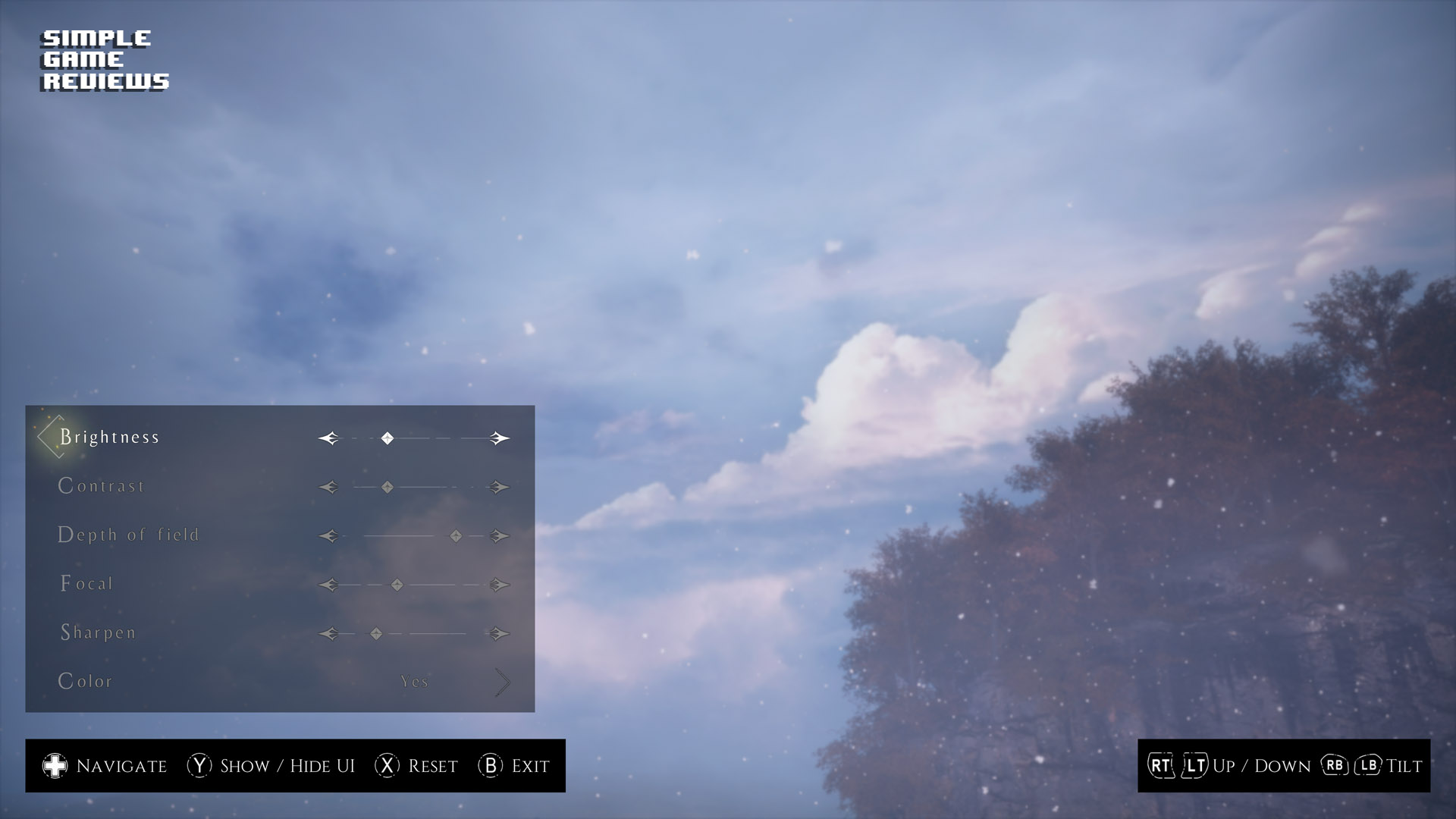 A 3rd person action adventure stealth game that is so much more. It has an action filled and emotional story with solid mechanics that won't piss you off, a generous checkpoint system, as well as interesting visuals and solid audio.
A Plague Tale: Innocence is available on Xbox, PS4 and Windows. A digital copy of this game was provided to SimpleGameReviews for the purposes of reviewing the game.