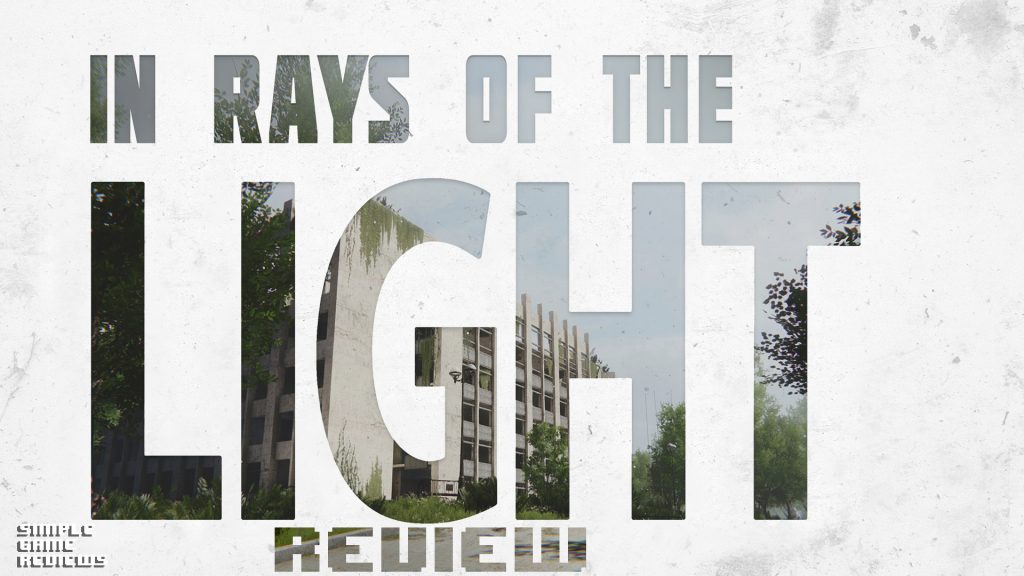 In Rays of the Light from Publisher Sometimes You and Developer Noskov Sergey Intriguing backstory for those that take the time to find it. Fantastic use of sound design and visual elements to create the atmosphere. Relatively short walking sim/puzzle game.
An Atmospheric Walking Adventure
In a post-civilization world you find yourself in the decaying remains of an abandoned school. Nature has started reclaiming the building. This is where the game begins.
The world is empty and you are alone… or are you? This is where the atmospheric adventure starts taking you into dark areas with only a small flashlight to illuminate the way. You need to explore the building and side structures to find a way out. While the game is in first person and you do carry around a pipe, there are no enemies, combat, or jump scares to worry about. The pipe is just for prying open doors. Seems like it should be a relaxing walking sim, right? Wrong. The tension is built with a great sound design that creates a really spooky ambiance layered with other sounds like footsteps and lockers/doors being opened and closed. This combines with moving shadows and other things just in the corners of your vision as you look around giving you that super creepy feeling that you are not actually alone. 
While searching the building you will spend some time in above ground areas that are partially lit by the light coming in through the windows. In contrast, the underground areas are very dark adding more tension and some navigational challenges. It is easy to get lost as some of the areas feel like a maze in the dark with only a lighter and flashlight to find clues leading to the way out. 
While exploring the world you will find items to interact with or pick up. Some of these will be needed to solve the puzzles. You'll also see a lot of writing on walls and blackboards all over. The puzzles can be challenging as there is no hand holding and it's easy to miss a clue in the dark. We also found that you have to be very close to objects before you can tell if they can be interacted with or not. This made things a little more time consuming and we would have liked to be able to tell from a greater distance what is interactable and what isn't.
One of the things you can pick up is notes scattered around the world. The notes provide backstory for what happened to everyone and the state of the world. The backstory is intriguing enough it makes you want to check every possible spot that a note could be just to learn more about what happened. 
The game is on the shorter side and can be completed in under 2 hours depending on how lost you get when trying to find the clues to solve the puzzles and navigate through the maze-like areas. 
There are two different endings depending on how much time you spend in the light. We thought this was an interesting mechanic but we don't recommend trying for the low light ending on your first playthrough.
Overall it was an enjoyable game with an interesting story. A little too dark at times though as even with the brightness turned all the way up it's easy to get lost in the darkness.
In Rays of the Light is available on Xbox, Playstation and Nintendo Switch. A digital copy of this game was provided to SimpleGameReviews for the purposes of reviewing the game.