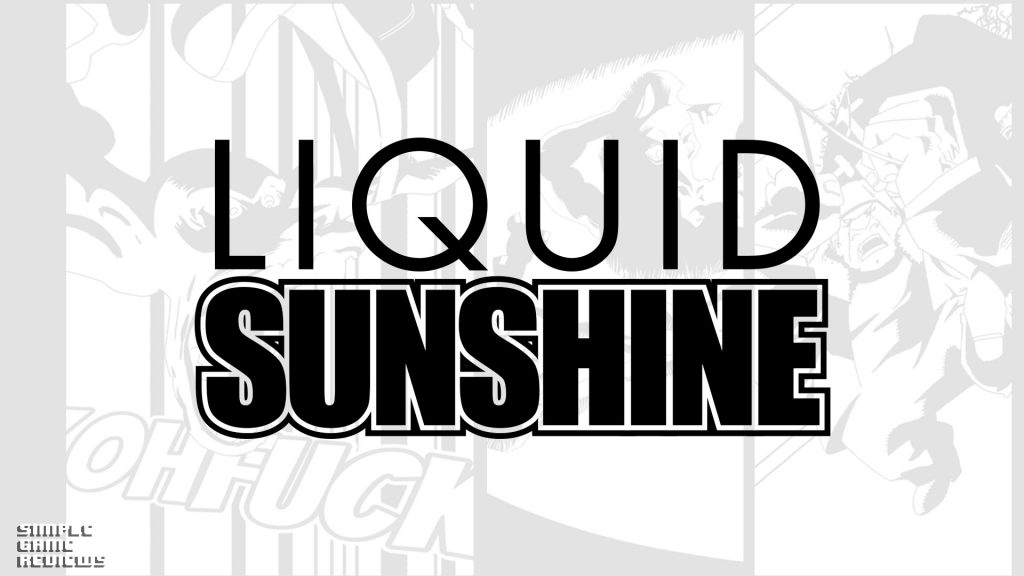 Liquid Sunshine from Publisher and Developer God As A Cucumber Fun puzzles. Great story and soundtrack. You might want to wear sunglasses because it's really bright.
A Graphic Novel and Puzzle game in 1 package
It is a side scroller puzzle with 3 characters that you control; a Monkey, a Horse, and a Rhino. Each character has its own mechanics, strengths, and weaknesses that you will discover throughout the game. Some of the puzzles you will come across require the use of 1, 2, or all 3 of the characters to find the solution. All 3 of the characters need to make it to the right side of the screen before proceeding to the next puzzle or chapter.
Like most puzzle games, it starts out pretty easy with basic puzzles teaching you the mechanics which it does nicely. The real challenge comes in the later puzzles, which require more and more steps to complete, making you move characters back and forth over the screen and replacing one character location for another when finding out that you need that for a later part of the puzzle.
The story is told to you in the form of a graphic novel between levels. You start to learn and understand the relationship between the characters all while enjoying the Graphic Novel. This was an interesting choice and done very well. The Graphic Novel really earns the graphic part of its name as it has mature themes including violence, drug use, and crime. The visuals are great and are done in a black and white minimalistic design. They are able to get a surprising amount of detail only using black and white images both in the novel and with the level design. We experienced some eye fatigue caused by staring at the screen with the bright white areas contrasting with the black areas. There's just so much stark white on the screen it's like staring at a very bright bulb.
There are hidden diamonds on each of the levels for you to locate. Sadly there's not much to do after completing the rather short game which can be completed in 1-2 hours depending on skill. Locating missed diamonds or rereading the graphic novel between the levels are the only reasons to replay the levels. We would have loved to see an option to read the graphic novel on its own without having to recomplete the levels.
There is no voice over work in the game at all, just a really good soundtrack (almost retro feel) and sound effects. The game does a really good job between the soundtrack and effects you almost forget and don't notice that there was not a single word spoken.
Overall its an enjoyable puzzler, with a good soundtrack and interesting choice of artstyle.
Liquid Sunshine is available on Xbox One and Steam. A digital copy of this game was provided to SimpleGameReviews for the purposes of reviewing the game.