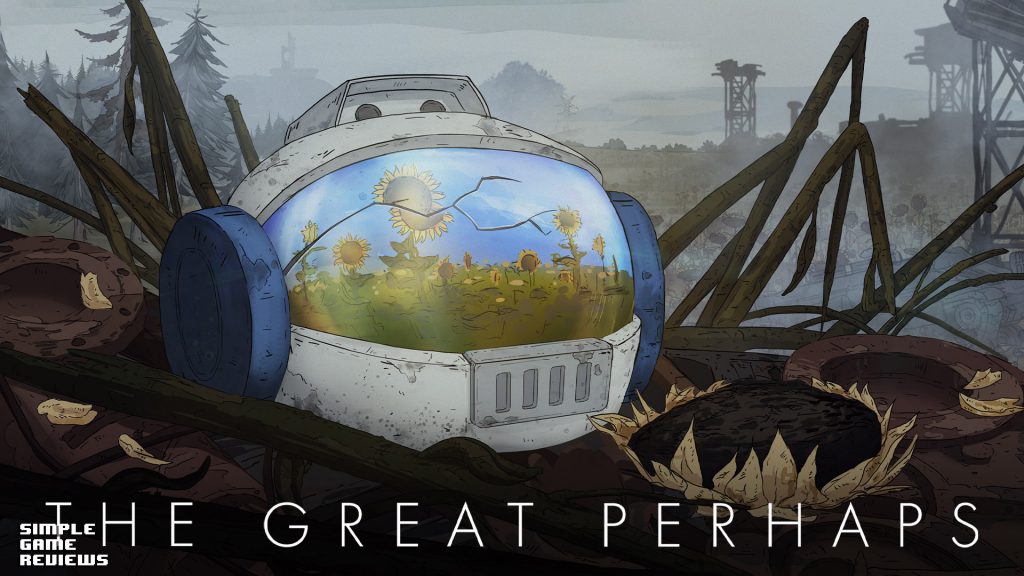 The Great Perhaps from Publisher Drageus Games and Developer Caligari Games Unexpectedly good story for a cool puzzles game.
2D Side Scroller Time Travel Puzzler
You play as an astronaut named Kosmos. While working on a space station something happens; the Earth as you know it is destroyed by natural cataclysms. You choose to go into cryo sleep hoping to be woken up once it is safe to return home. After 36,524 days (otherwise known as 100 years), you are finally woken up to find out there is no communication with Earth and you have no idea what happened. You decide to make your way back to earth to discover what happened and what is left.
You travel back to earth with L9, an AI that accompanies you on your journey trying to discover what happened to the earth. While back on earth L9 is able to find one human signature left on the planet. While trying to locate the one human left on the planet you find an old lantern that allows you to travel between the current timeline and the past from before the cataclysms. This is the main mechanic for the game.
You will come across puzzles and mini-games that will require you to get items that are only accessible in one or the other timelines. Your AI companion will give you hints if you get lost or are having issues finding the solution to the puzzles. It's easy to spot the items you can interact with as they have an effect that makes them glimmer. At first you might be a little unsure what to do with the item but after a few minutes of doing the wrong thing with it L9 will step in with a hint. Each of the timelines has enemies and objects you will need to avoid. This is often accomplished by switching between them.
The alternate timelines game mechanic is done very well and is enjoyable. This is used throughout the game for everything including solving puzzles, bypassing obstacles, storytelling, and progression.
The artstyle is hand drawn which is great to see and is done nicely. It reminded us of Valiant Hearts. The soundtrack is great and is a little different depending on which timeline you are in. They did a good job making the music fit the state of the world in the different timelines.
The story is good and takes you to several places in Russia. You get to interact with a few other characters in the past and have real conversations with them. You start to see the relationship develop between Kosmos and L9 throughout the later parts of the story. L9 becomes more than just an AI, she starts to become a real character.
The game does a good job at making you empathetic toward the characters. Both the writing and voice acting are great and make the conversations and people feel real.
Sadly it is rather short and can be completed in around 2 hours. After completing the story there is very little reason to replay the game.
The Great Perhaps is available on Xbox One, Nintendo Switch and Steam. A digital copy of this game was provided to SimpleGameReviews for the purposes of reviewing the game.