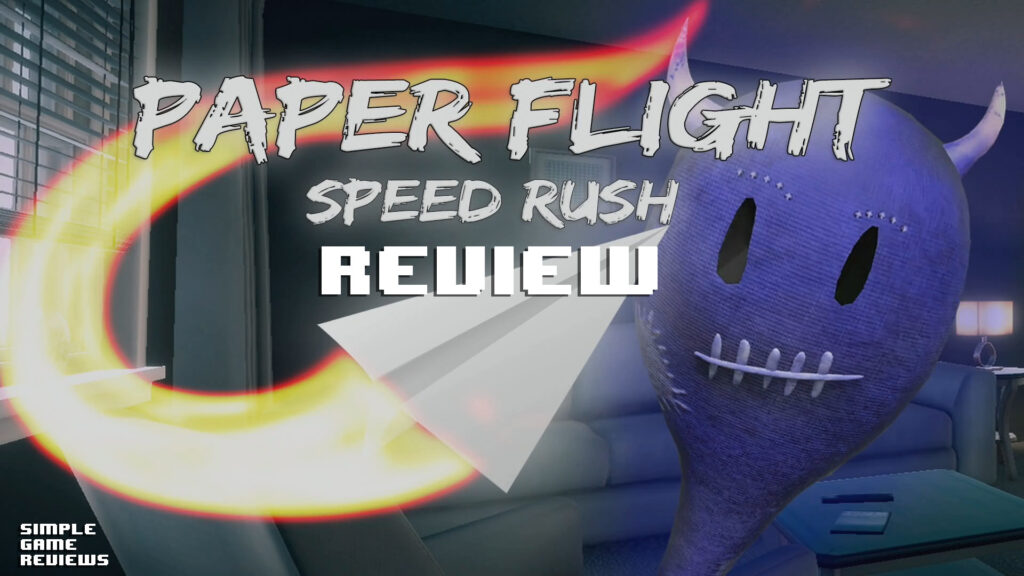 Paper Flight – Speed Rush from Publisher and Developer EpiXR Games A simple and potentially relaxing game for those that actually want to play it. Very quick and easy achievements for the gamerscore hunters who don't.
Paper Flight – Speed Rush is a slow paced relaxing game. You pilot your paper airplane around different levels popping balloons by flying into them. The goal is to pop all of the "evil balloons" which requires popping the other balloons to build up your speed meter. How do you know which ones are the evil balloons? It's easy, they have faces and horns. The evil balloons are scattered around the levels and will respawn in different locations once they have been popped. This is where the challenge comes in. You will need to complete an increasing number of waves of popping the evil balloons before you can access the next level.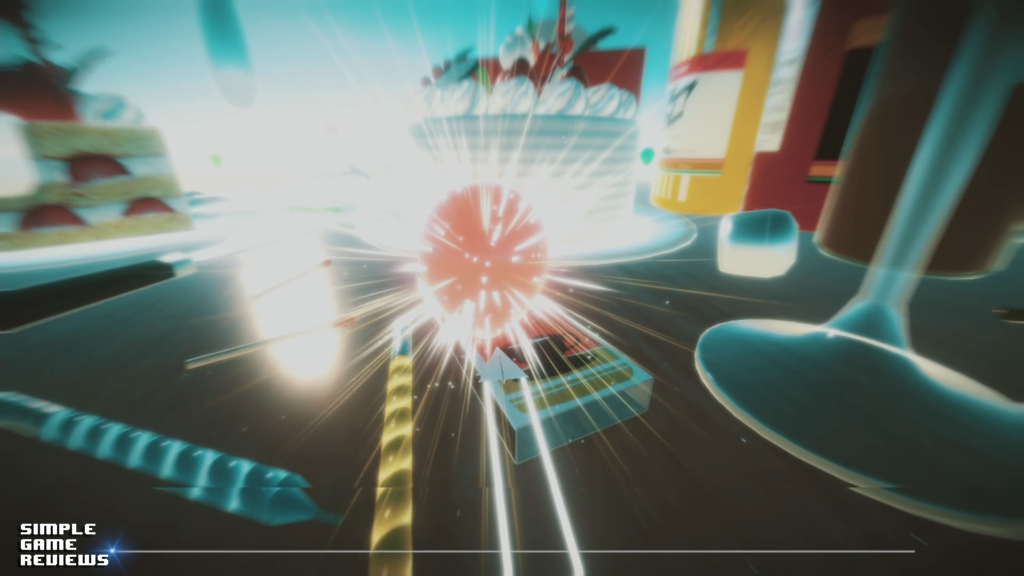 Sounds pretty simple, right? Well it is, and that isn't a bad thing as that's what makes the game accessible for gamers of all skill levels. There are a total of 12 levels you get to fly around and explore from Childhood Room, Supermarket, a Space Station, and so much more. As expected the levels become larger and a little more challenging to hunt down the evil balloons as you progress but still pretty easy and relaxing. They even show you the flight path of where you've already flown previously in the level.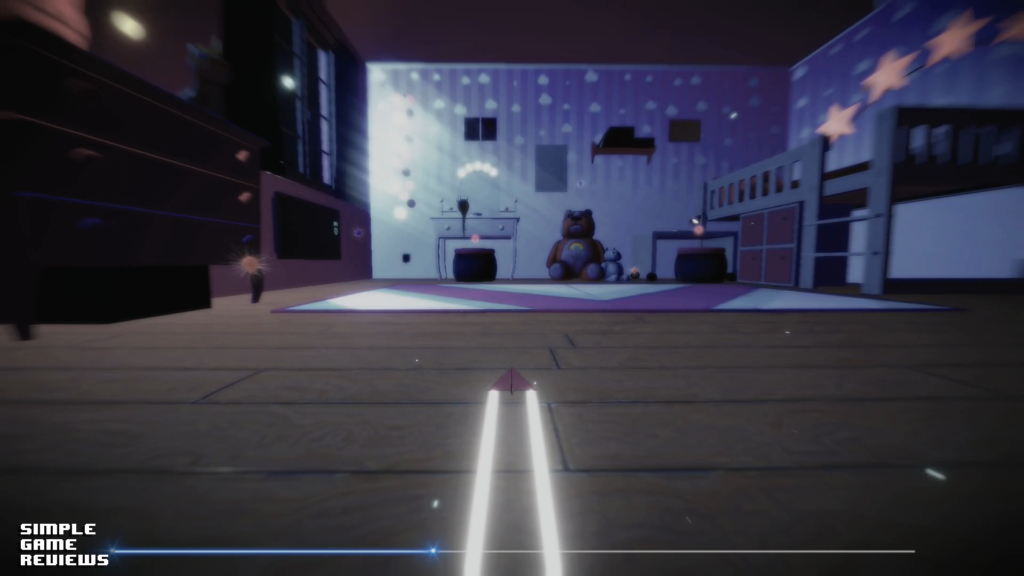 We did run into a few graphic issues but nothing game breaking.
Overall the game is relaxing, great for picking up and playing for 10-15 minutes at a time to complete a level and putting it down and coming back later. There is even a cheat code to let you skip levels which comes in handy for the achievement hunters that really just want the gamerscore.
Paper Flight – Speed Rush is available on Xbox, Playstation and Steam. A digital copy of this game was provided to SimpleGameReviews for the purposes of reviewing the game.